Curation: A Literacy of 4Ps
I was inspired by the #blogging28 challenge and a Tweet by Kathleen about keeping up our momentum [post here: Building Momentum] in our blogging. During that series, I realized that a hidden aspect of maintaining topic ideas is curation, of which these posts describes my process.
As I reflect back on my topic research and posting, I realized that four elements comprised this curation:
Purpose
Process
Plan
Produce
Purpose
Interest and Passions

Curation starts with an interest or passion

Example: helping new bloggers keep up their momentum by discovering strategies to curate resources for future topics

Own the Filter

Curation allows us to control the massive amounts of information surrounding us
Curation begins with searching for the information most helpful and relevant to our own needs
Curation filters the noise and amplifies the signal

Example: filtering out the sources I use in my situation that may work for others

Refuse the Fakes; Validate the Authentic

Curators dismiss the bots and algorithms and people who feed their streams with a constant barrage of disinformation, misinformation, and useless information
Curators validate sources and facts and perspectives, analyzing the information for authenticity and validity.
Curators of misinformation diminish civil discourse, the rule of law, and the informed citizenry, all needed for a democracy to flourish; refute them

Example: @Edublogs is a business and a community built in sharing in positive ways how to blog — and find one's voice to share with others

Extend Conversations

Curation is shared for discussion and ongoing revision and remix to extend and adapt the ideas for other situations and purposes
That extension circles back for more reflection and consideration
Conversations build on and add value to the work of others to curate and deepen understanding

Example: #blogging28 is a positive community helping others find their voice through blogging by asking questions, like Kathleen did.

Build Trusted, Open Communities

Curators share in spaces where integrity matters, building an open place of welcomed debate and conversation in a trusting community of practice
Curation shared spreads awareness and understanding; it encourages discourse that applauds the truth
Openness is a choice of the free; it means there will always be the purveyors of misinformation of which curators of truth dismiss through their own work

Example:  #etmooc #clmooc are hashtag communities of like-minded people sharing, remixing, questioning, responding to improve their profession and build relationships
@Edublogs teacher and student courses are communities to build support and practice in blogging and in each one's interest area.
Process
Find

Search online and with experts, through bloggers and news and connections, to filter out the information needed for one's purpose

Analyze

Analyze the source for author and content validity
Analyze for the aspects that meet the purpose

Evaluate

Evaluate the information according to criteria needed for purpose, including bias and truthfulness

Categorize

Organize the sources into categories that fit the subtopics and purposes of the curation

Consider / Annotate

Annotate the analysis, evaluation and categorization to infuse one's own voice and adaptations that support the purpose

Share / Discuss

Add value to others' work by adding your points, interpretations, adaptations
Share the remix or summary for further consideration by others

Compile

Filter the best, format the chosen, and forge a publication that others can access
Plan
Choose the tools that fit your needs for implementing the process
Curators' processes provide the path for planning the analysis, synthesis, compilation, and production of the curation.
Tools provide different ways for gathering, annotating, collecting, reflecting
The tools of my planning:
Produce
Curation is a process of constant production

Collections, Notes, Annotations, Perspectives, Experiences, Summaries
Lists, Drafts, Publications, Presentation

Some forms of curations:

Blog
Publish and Present
Aggregate [lists]
Distill [Refined filter and annotation]
Elevate

[Collections and Synthesis of Trends]

Mashup

[Different ideas pulled together for purpose]

Sequence

[an order or history to set context]
Curation: Future Ready
Future Ready [a post from 2104] means many things, among them is being aware of information that streams to us — both the valid information and the misinformation. Curation is a skill needed for all of us- and looking at that list, its full meaning meets all of its elements.
Even as I wrote the series, I interrupted the flow as related issues rose up for the purpose of curation. I became aware of more issues and ideas through my connections and research. So the full curation series to date includes:
No matter how well we plan, the information keeps coming– the future is here: Are you ready?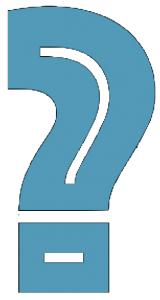 Is curation a future ready skill?
What elements of curation would suggest?
---
This is a continuation of #blogging28 and my February Goals of which series curation19 is part.
This post is an extension of the resources in my previous posts, especially the work of Harold Jarche and this post on Seek-Sense-Share, where I connected through a comment.
Images by Sheri