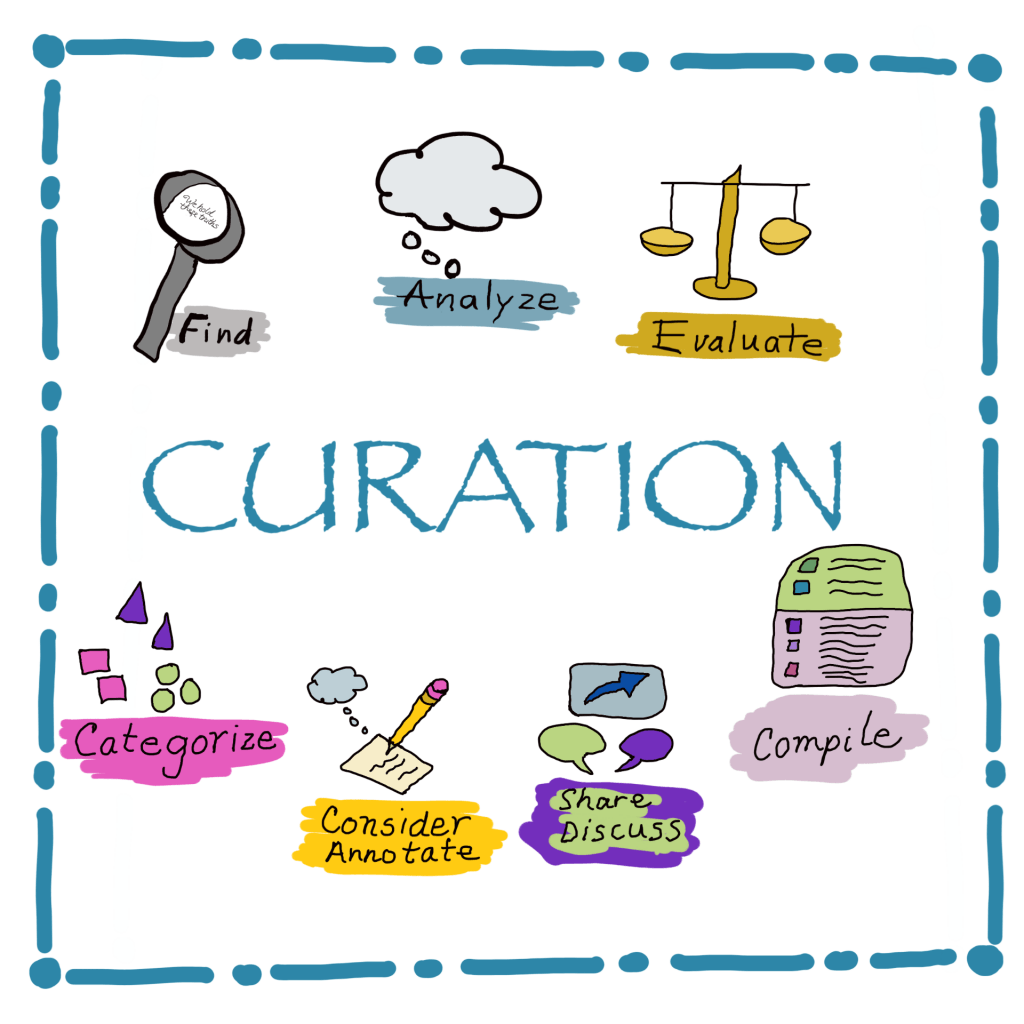 Curation: What is it?
Curation is now a skill much needed due to all the information we encounter on our constantly updated devices. Of course, we can choose the content and the amount, but that's another story.
Curation is finding relevant resources on a topic of interest to analyze and evaluate for validity and content, categorizing each resource, considering its relevance and effect for the audience and purpose, and compiling it all with annotations so others can also view and discuss.
Wow. That's a bunch of thinking!
Edublogs posted an excellent resource on curation for one of its course: Step 6: Using Curation Tools as a Connected Educator. It's a must read for anyone who wants to up their game in content analysis and reflection.
Beth Holland wrote a wonderful piece in Edutopia for students: Take Note: How to Curate Learning Digitally. If we want students to make sense of their world in ways that will inform them with truths, then curation must be a part of our curriculum, and we must become examples in our own practice to model for them the benefits of learning to curate.
The Edublogs post included John Spencer's wonderful video for his students about curation. Here it is:
Curation Tools
As part of my goals for blogging, I plan to research topics I find interesting and relevant to education today that others will also want to discuss and learn. Researching topics helps build the momentum of blogging to keep ideas available for that next post. So, what do I do with the information I find? I curate with tools that fit my needs.
People new to blogging may have a strategy in place for their other research, or they may want to know a few tools and strategies to get started in their quest to blog consistently. I hope this curation series is helpful.
I've been gathering research and tweets using seven tools, noted above. I'll write a post about each in a curation series, just to share my experiences, why and how I use each tool:
Apple Notes: Open on my desk top or device ready for — notes!
One Tab: A Chrome Extension that takes all my open tabs and condenses them to one spot in One Tab
Evernote: Save websites with notes to Evernote note and notebook on desktop or device
Google Keep: Saves websites with notes on desktop or device
Browser Bookmarks: Saves websites on desktop or device
Blog: Save Tweets and websites into a blog post
Today, in preparation for this series, I learned a new tool called cMap from my friend Daniel Bassill who has been using the tool for awhile now. He recently shared this curation he created for 2018 using the tool to build a map of monthly work he's completed as a community organizer to help kids.
@anna_phd Your #30daychallenge post for #modigiwri inspired me to create my own cMap recap of 2018. It's at https://t.co/Fyu9PS8CyJ

See how @telliowkuwp took a look at it in his article at https://t.co/E4QOQgiHKn pic.twitter.com/wElJdg2Z3W

— Daniel Bassill (@tutormentorteam) January 30, 2019
So, today I downloaded the free cMap application and started a search for resources about the curation tools I use most. I was able to create the map on my desktop and upload it to the cloud, so the links should also be clickable to you, in case you want to jump ahead with some information on these tools.
I also hope to refine my process and perhaps get tips from my readers.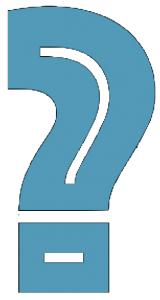 So, won't you join in on sharing your strategies for curating your own research?
Keeping the momentum going… Day 1 for February
---
This series is a continuation of #blogging28 and my February Goals.
All screenshots and doodle art by Sheri