---
What is Evernote?
Evernote is a very searchable note-taking application that syncs to every device and is noted for being able to search even text within pictures.
There are many options now for note-taking, but I've been using Evernote from its beginning, so I keep using it and do pay for the premium plan. I store important documents, manuals, and any research on any topic from recipes to health info to hobbies to education. I have a notebook for each filled with saved information as notes. My husband and I share a notebook with our important tax information.
What do I save?
Here are 38 ideas: 38 Thinks You Should Save in Evernote. I think educators would like these from that article:
Your bullet journal. If you've had fun journaling with colored markers and stencils, try the digital version of bullet journaling. Take a look at this how-to and be just as creative in Evernote as you are on paper.
A gratitude list. Stop and be thankful. It's a powerful way to remember to stay positive, and Evernote helps you to do it. Grab this Evernote Gratitude template.
Your to-do list. This is a no-brainer. To-do lists can be the roadmap for your life. Add checkboxes in Evernote to indicate when you've finished a task.
And it's one of my curation tools for all the research needed to maintain a blogging habit. I will be sharing a short HowTo of Evernote as part of my Curation Series, but I wanted to provide some How To information upfront as I collect my research — which is one of my goals for February 4th, today:
I searched for topics of interest about Evernote to anyone thinking about a note-taking app: plans, tips, how to start, tutorials, reviews, devices, etc.
I saved all my research, 25 tabs, at once, and added another one later into OneTab, which I explained yesterday here.
Here's the shared list of Evernote HowTos, which I copied to add here.
Note about OneTab: I do copy from the shared list and unshare if I don't really want it shared; it makes a cleaner copy in Evernote or on a blog [the actual links do NOT copy to Google Keep].
Evernote Shared OneTab List
With Evernote, on any device, I can save websites to a notebook as a note. It will display on all my devices. That note I can highlight and add notes, also on any device.
I can snap pictures, scan documents, and add audio.
In school, I could take a pic of student work and let the students add a quick narration. I could share that note either with a link [public], or to a person through email. I wrote and shared lesson plans in Evernote, sharing the link on my teacher webpage.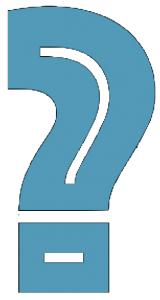 How do you use Evernote in your situation?
If not, what similar app do you use?
---
This is a continuation of #blogging28 and my February Goals.
#modigiwri More Digital Writing
All screenshots and doodle art by Sheri