Diigo? Yes! It means  "Digest of Internet Information, Groups and Other stuff." It is a powerful tool that aids in serious research and annotation of the web.
Whenever I'm conducting important research, this is my go-to tool in order to annotate and organize my notes. I often save both to Evernote and Diigo, but Diigo allows me to annotate directly on the webpage. My library is fully searchable and saves all my highlights and annotations together in tagged lists, outliners, and/or collaborative groups.
What does that mean?
The Diigo About page provides a quick tour of many of the options for annotating and bookmarking the web.  And here's a seven-minute video of how I bookmark websites– available in the most used browsers. [Get Diigo Tools] [Educator Accounts]
The video does not explain how to import your Kindle notes or use the Outliner once the websites have been saved and annotated [Outliner info and navigation]. From the Outliner info is this gif on how easy it is to drag and drop from your library or an article to your outliner.
My Bookmark Process
Here's a bookmarked webpage in my Diigo library:

Here's how I created the bookmark:
Install the extension.
A pop up will allow you to add description and tags, choose list or outliner, choose group and SAVE. 
Back on the webpage, click and drag anywhere you want to highlight important points to get the highlighter [left icon below].
On the webpage, place cursor in highlighted area to choose the middle icon to add a sticky note.
Add the notes/ annotation / summary to the note and click save. I keep my notes private.
The note will look like this on the webpage.
Hover over the "note" icon to view the note. 
Click the Diigo Extension and the library icon to go to your library.
In Library, locate your bookmark or go to your Outliner to view and arrange your notes on that topic.  Here's one way to do that: 
As you can see, Diigo captures your highlights and notes in a searchable and organizable format in your library. It also takes a snapshot of the webpage so you can view it. This is a powerful tool that I find is one I use for those bookmarks I need for extended curation.
Further information
The help sites:
Diigo in Writing Class
What's your annotation and bookmark tool?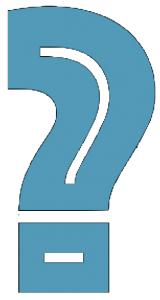 What's your annotation and bookmark tool?
How do you use Diigo?
---
This is a continuation of #blogging28 and my February Goals.
Posts have been added to  curation and for the series curation19 tags.
#modigiwri More Digital Writing
Doodle art, Diigo Outliner Arranger gif, screenshots by Sheri 
Diigo Drag/Drop gif by Diigo from the blog