"Reflection" is part of my February Google Spreadsheet Calendar  and one of my goals to keep the momentum going in my blogging. The calendar was part a continuation of #blogging28 and was inspired by the Edublogs Challenge and Calendar. I included in my goals calendar the elements to "Build Momentum." Looking back, it shows how blogging clarifies and extends our knowledge through sharing; it connects us to others as we build a neighborhood of learners:
Topics: Gathering, Writing, Posting, Sharing, and Creating Images of Ideas:
Curation— a series of posts on the tools and strategies I use to gather and annotate ideas for writing blog posts. I've learned some of these by trial and error, but I've also learned about the tools from others years ago, It's great to give back so others can try.
Social: Adding blogroll, categories, or commenting and sharing, creating quote images, acknowledging others
Blogrolls: My sidebar widgets now include #blogging28 and #clmooc [includes #modigiwri] blogs of others I learn from and to whom I'd like to stay connected
I commented on others' blogs on the curation topic and learned about other tools
My calendar has kept me on my topic and on reading and commenting on my peers' blog posts more frequently; that builds connections and relationships

I reconnected with Deanna Mascle on Twitter and wrote a post [Blank Space Option] for those days when topics escape us due to her writing prompts.
One of the great aspects of a PLN is taking the time to acknowledge the work of others this way– it's a very busy and hectic world, and sometimes the people we admire have no idea of their impact; I'd been meaning to do that for several of my PLN, and this calendar has let me do so.
Wonderful writing prompt! Thanks so much, Sheri. https://t.co/Xnc53WADmx

— Deanna Mascle, PhD (@deannamascle) February 16, 2019
Connections: extended comments for conversation, invitations to others, acknowledgements / appreciations, checking blogroll blog buddies
At the end of the content area of my blog posts, I insert a question mark icon to ask a question of my readers, an invitation for others to join in.
Besides Charlene and Deanna, I've also joined in with Kevin in a remix of his work– and curation can be a remix to summarize and deepen understanding. Remix, honoring the author, and sharing on Twitter and in blogs extends the conversations and opens the learning up for others to jump in as well.
And Helen DeWaard's wonderful Weave the Web We Want inspired another post about the importance of blogging — it allows us to be in control of the information on the Internet. The conversation carried on through Twitter.
Absolutely- focus with intention, not limited by algorithms but weaving and curating within and into communities that matter!

— Helen DeWaard (@hj_dewaard) February 13, 2019
Amazing how my own words echo back through time to renew my own thinking! Thanks for weaving the web I want – reflective, respectful, "intentionally, equitably, hospitable" @Autumm @rjhogue @Bali_Maha @friedelitis

— Helen DeWaard (@hj_dewaard) February 13, 2019
Reflection: of posts, by creating images, setting goals, appreciations
As you can see in the calendar icons, there's a bit of overlap between them, depending on how the activity is achieved. If I've been in a conversation through blog posts, and perhaps Twitter, with other bloggers on a topic, then my posts are building a connectedness, not just a sharing out in a post.
These examples from my work this February show that bloggers are connected learners: building a network or neighborhood of shared ideas concerning strategies, issues, problems, support, experiences, requests, acknowledgements, and even collaborative projects. And it is by thinking through our own ideas in our blog posts that we clarify and extend ideas for ourselves so others can consider our experiences as an opportunity for their own extensions and adaptations, reciprocally sharing and acknowledging that learning experience.
If I hadn't set my calendar goals, my topic of curation, and reset my blogroll, I may not have reviewed and commented and extended Helen's or Deanna's or Kevin's ideas. I would have missed out on the opportunity to learn from others and then share for others.
Blogging is a social activity: although it is at once personal in its initial interest base, its content and connections are open and connected learning, weaving a web of interconnected relationships among people and ideas.
I may not achieve all I want, but I my plan has enriched my learning and connections. Thank you Edublogs for the challenge!
I invite you to join in to extend #blogging28 and combine with other hashtags. Thank you Edublogs for the challenge!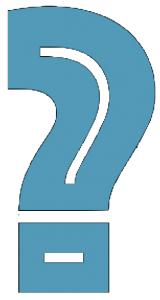 How are you extending your blogging to others?
What strategies work for you to keep your momentum — and connections growing?
---
This is a continuation of #blogging28 and my February Goals.
Art icons by Sheri