"This post is week 6 of 8 in the 8 Weeks of Summer Blog Challenge for educators."
The Prompt:
Plan to Change
How are you planning to implement change next school year?
Earlier this year in January, I started to blog about blogging: getting started, keeping a focus, keeping momentum, curation, etc. I started to help out with the Edublogs Challenge, but then I had a loss in my family which interrupted the flow. Life happens.
I'd like to encourage others to blog about their interests and passions, to share with and connect with others.
Edublogs does such a great job of supporting bloggers and supporting their platform; it's a great place to start, and I'm well-versed in WordPress, Blogger, and Kidblog as well.
I'd like to continue that consisting blogging to encourage blogging, connecting, and curating to support, especially, teachers and their students.
I haven't been blogging consistently and that's what I'd change. A new Edublogs Student/Teacher Challenge starts October 6, 2019 so I'll also sign up to help out with that, and provide posts that encourage the new and renewed bloggers.
I'll follow a process I used in my first "Momentum" post, revising as needed and as indicated in my Momentum reflection post. I'll be looking for questions and issues on Twitter and in blogs that teacher/student bloggers have and consider possibilities for their support.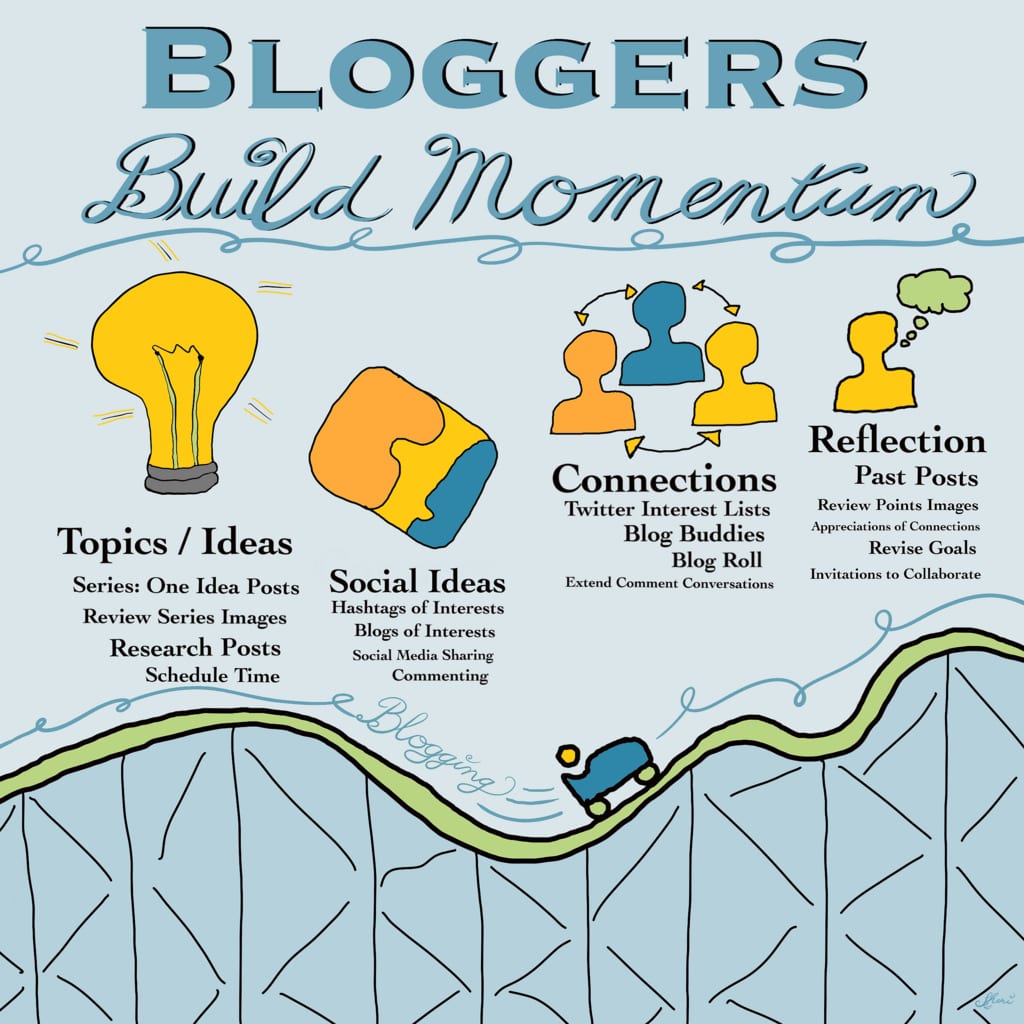 So, if you have any questions… or suggestions… let's get started!
What change are you implementing when your school year starts?