Spring into March with the Blogging 4 Step
That's my plan [4 Step and Reflection] — to focus on my interests, connect with others and their interests in my online neighborhoods, carry on conversations about my own and others' topics, and reflect on the process.
I'm following the Blogging 4 Step:
Topics / Ideas / Interests
Connections
Conversations
Reflections
Where my February Goals. were more specific, my March Goals are more general, but with a focus:
TOPICS
Edublogs Student Challenge – I'm a commenter and you can be too: Join Here. It's a great opportunity to encourage student blogging, writing, and digital literacy and citizenship. Please consider becoming a commenter.
Slice of Life March Challenge by the Two Writing Teachers — I love this challenge and my students did as well; write a slice of your life — a memoir of a moment in time each day. I'll probably write most of those here. However, some will fit well under education here.
CONNECTIONS / CONVERSATIONS
Connected Learning will be a focus through a #clmooc book club of Twitter conversations on "Affinity Networks." You can join too.[Download PDF] A Teaser:
Spring and Renewal: connect with PLN – my personal learning neighborhoods
Photography Connections: #SilentSunday is  — share a picture on or about Sunday — no explanation or words, just the picture. [a #clmooc activity]
REFLECTION
Reflect on the process, interests, connections, and conversations throughout the month
Consider a new theme
Reflect on and be aware of renewed and continued connections / conversations / learning
As I wonder and wander through the month, I'll monitor my goals to develop my interests, connect with others, converse on common topics, and reflect on this 4-step process with this calendar of general options based on my month's focus:
I can
√ which I've accomplished,
add a topic after the date,
include "other"

such as blog design, a new query, research list, Slice of Life, etc., after the arrow.

link to my post in the date cell.
You can copy the template here.
I'd like to thank Joy Kirr for the idea of check boxes, which she created and shared for #blogging28
Looks like a great idea! Well, I tweaked it to fit my needs and how I work – thanks for the inspiration! Copy if you'd like: https://t.co/AOxWzfGYm8 #blogging28

— Joy Kirr (@JoyKirr) January 2, 2019
And thanks to Vertex42 for their perpetual calendar.
Those two contributions to the online networks helped ease the creation of my calendar goals.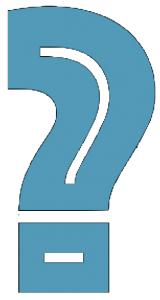 How did you do for your February blogging?
What are your March goals, and how will you keep your focus?
I'm ready to dance into spring
with the blogging 4-step!
---
This is a continuation of #blogging28 and my February Goals.