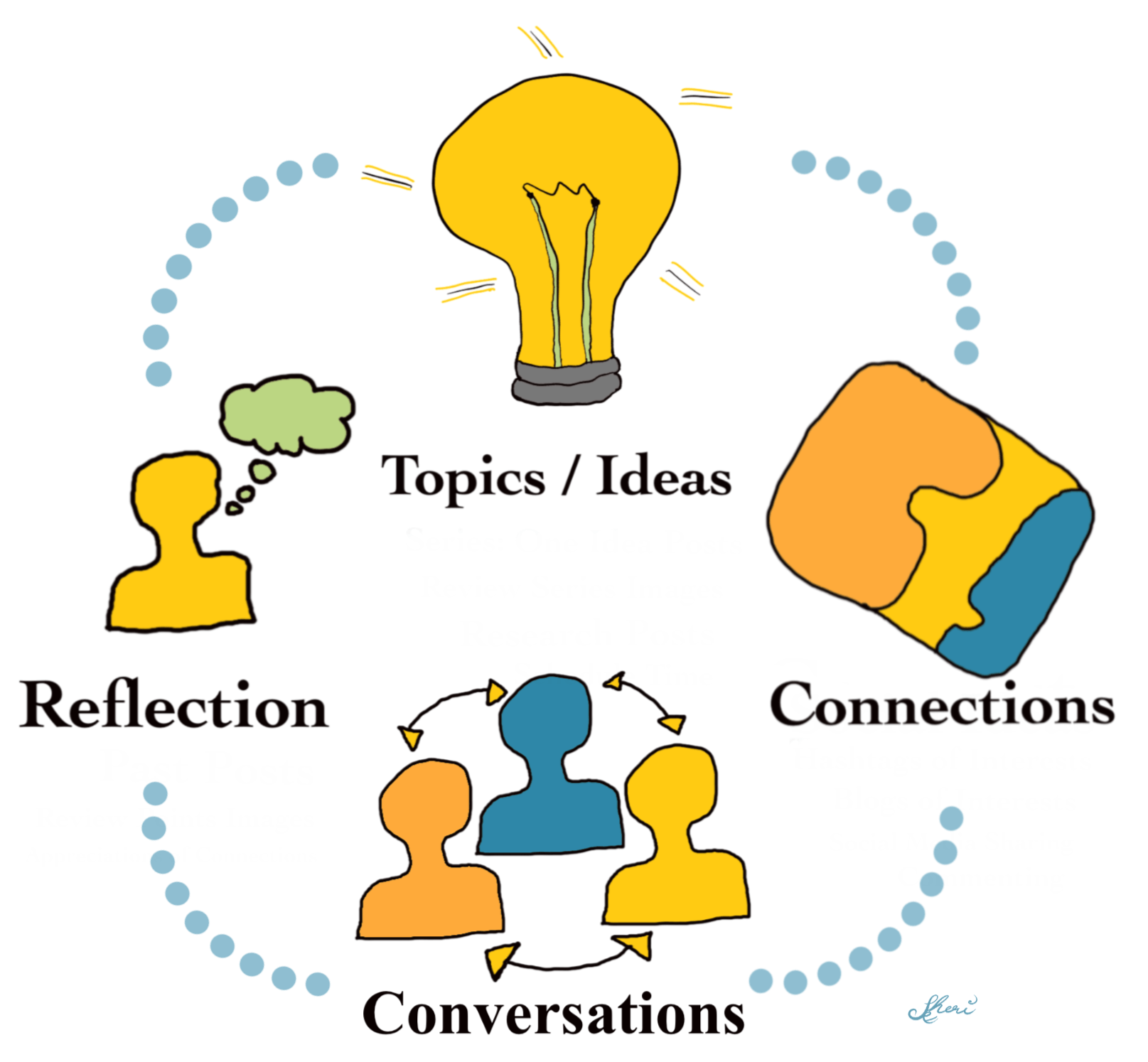 Blogging Process
In January, the #blogging28 challenge helped me jump start my blogging and update this blog. And in February, I continued to blog and update the blog to improve my blogging process. My calendar, February Goals, links to each blog post.
Yesterday's goal was reflection: About Planning. As I reviewed the month, I realized that my original depiction of "Building Momentum" actually provided a process of connected bloggers with just a little tweak:
Topics/Ideas: your interests and passions researched and shared on your blog
Connections: your social media links with others on your interests and gathering new ones
Conversations: your conversations with others on social media [Twitter, blogs, etc.] in comments with others and extended in your blog as part of your "neighborhood" [PLN]
Reflections: your review of interests, connections, conversations
Tomorrow, as I plan my March goals, I'll consider these as the Blogging Four-Step and dance my way into spring…
---
This is a continuation of #blogging28 and my February Goals.