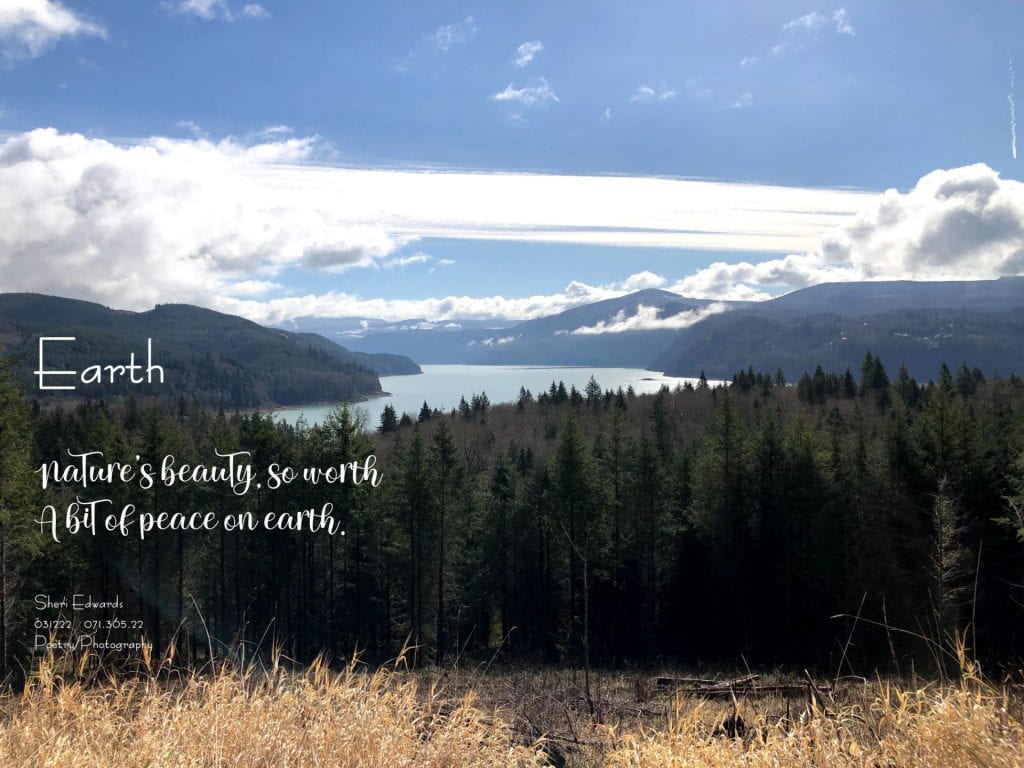 Writing Inspiration
Every day, a photograph, a poem. I searched for pictures from a year ago. Today was a bit glooming with cloudy skies and although 50° F, it seemed cold. So I wondered what we'd done a year or two ago to brighten our spirits. Two years ago we visited here, somewhere in the mountains nearby– on Highway 12 in Western Washington. So peaceful. A wish for what it's worth. I was tired, so I wanted a short poem. Some days are like that, so take that for inspiration for a short message.
Writing Process
I looked at that picture and thought, "How peaceful. Wouldn't it be nice to have peace on earth? Isn't nature's beauty on its own worthy of us humans finding peace? So there in those thoughts, worth and earth became the rhyme for two lines. You can do that too! A photo, some thoughts, two rhyming words, write that two-line poem.

If you want to get serious, try learning how to write a couplet, but don't get bogged down: I didn't. Just write.
Earth

Nature's beauty, so worth
A bit of peace on earth.

Sheri Edwards
031222 071.365.22
Poetry/Photography