Jump Start Momentum
"What will I write about?" is a question often asked by new bloggers. I've written a series on "Building Momentum," but for just getting started, start short. Here's how:
How To JumpStart Your Blogging Momentum
Look for a short topic.
Start at Edublog's Resources page.
Be a kid: Scroll down the Resources to 50 New Blog Post Ideas for Students
Choose one to try, create, and then to post your experience, such as:

Will you write a review?
Will you provide a How To?
Will you create an assignment, adding your model?
Will you suggest its use for other teachers?

Go back to the Edublog's Resources page and click the Guide to Twitter.  Get started by Tweeting the link to your post to @Edublogs and #Edublogs as a start to using Twitter.
Repeat tomorrow.
That's it! I find creating from the student prompts interesting and refreshing. They can be short reviews or longer with assignments and models.
Examples:
JigSawPlanet Review and Assignment
ReadWriteThink Blogging Ideas Poetry – a review and ideas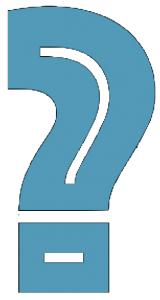 Keep blogging!
Check out the ideas.
Try one.
Share your post in the comments!
---
This is a continuation of #blogging28 and my February Goals.
Question icons and screenshots by Sheri