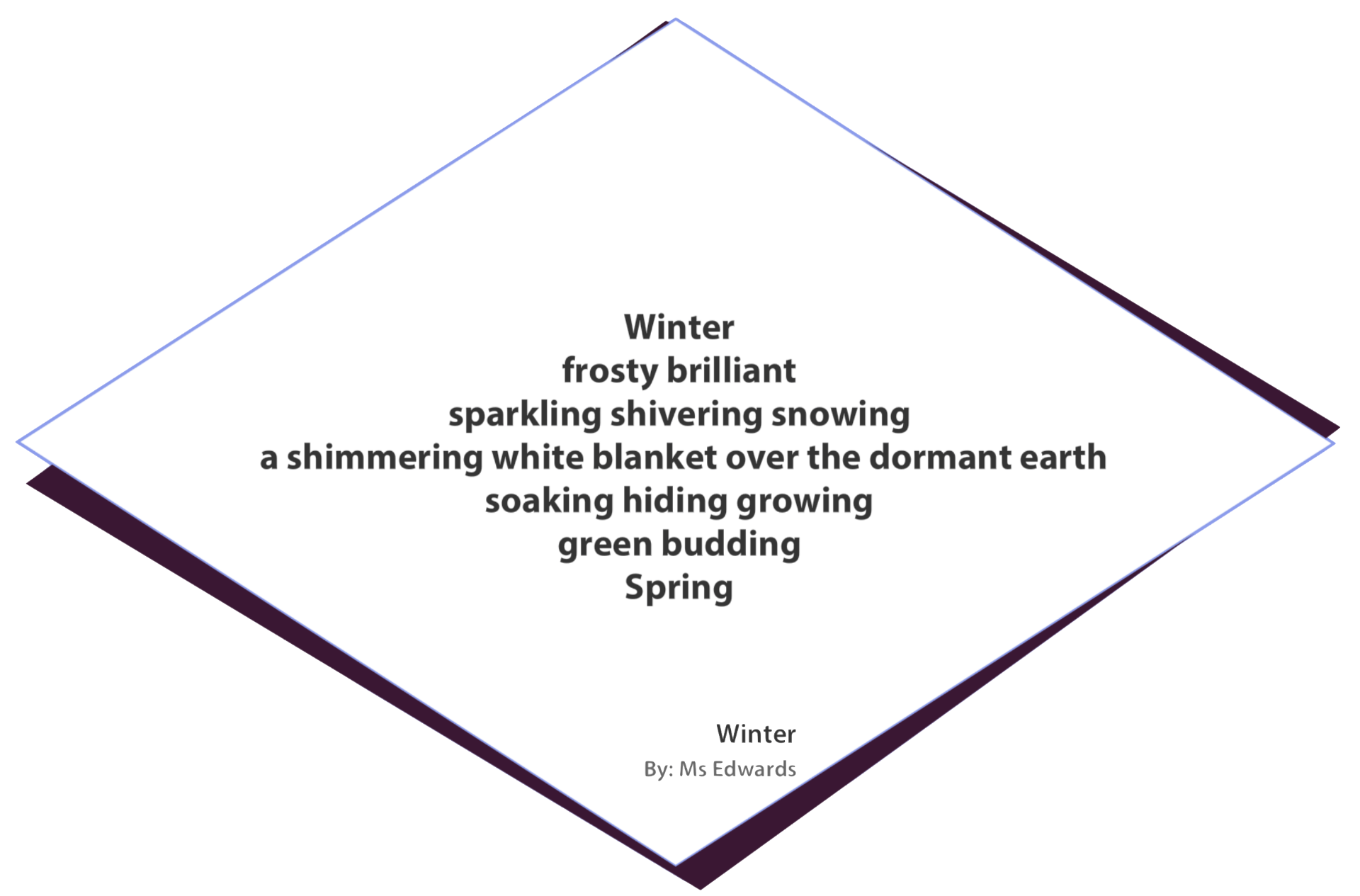 Winter is Melting
---
---
About this Poetry Post:
Sometimes we need a break, a time to just reflect on a moment — like today with sun melting the snow, revealing the browned grass, soaking its melt into the dormant earth as my kitten explored the outside for her first outing.
How about a poem of the opposites: Winter to Spring? A diamante?
As I perused the 50 New Blog Post Ideas for Students for a fun idea for myself, I found a link to ReadWriteThink's Poetry Inter-actives  and choose a diamante to create the above poem as a quick and fun post.
Things to Know about the Inter-actives:
The Inter-Actives are Flash-based, so will not work on iOS devices, and Flash will need to be approved/activated on Macs through a pop up window or request when first opened [I use a Mac]
Site is designed for students
Students can save their work so they can return later
Examples poems are provided for students
Students can save and download their work; I usually select "Print" and then save as PDF.
Students can take a screenshot of the PDF to upload that image.
Example screenshot from PDF:
Recommendation: Model an example for students in class or via screen-casting to show how to use the interactive
For myself or my students, these inter-actives are fun to create when the day is rushed but I want to keep up with my blogging.
---
Note: To create my image without the RWT information, I opened my screenshot in Apple Preview to cut out the parts I didn't want, and to cut, paste, and move the title/author information. Learn about image annotation here.