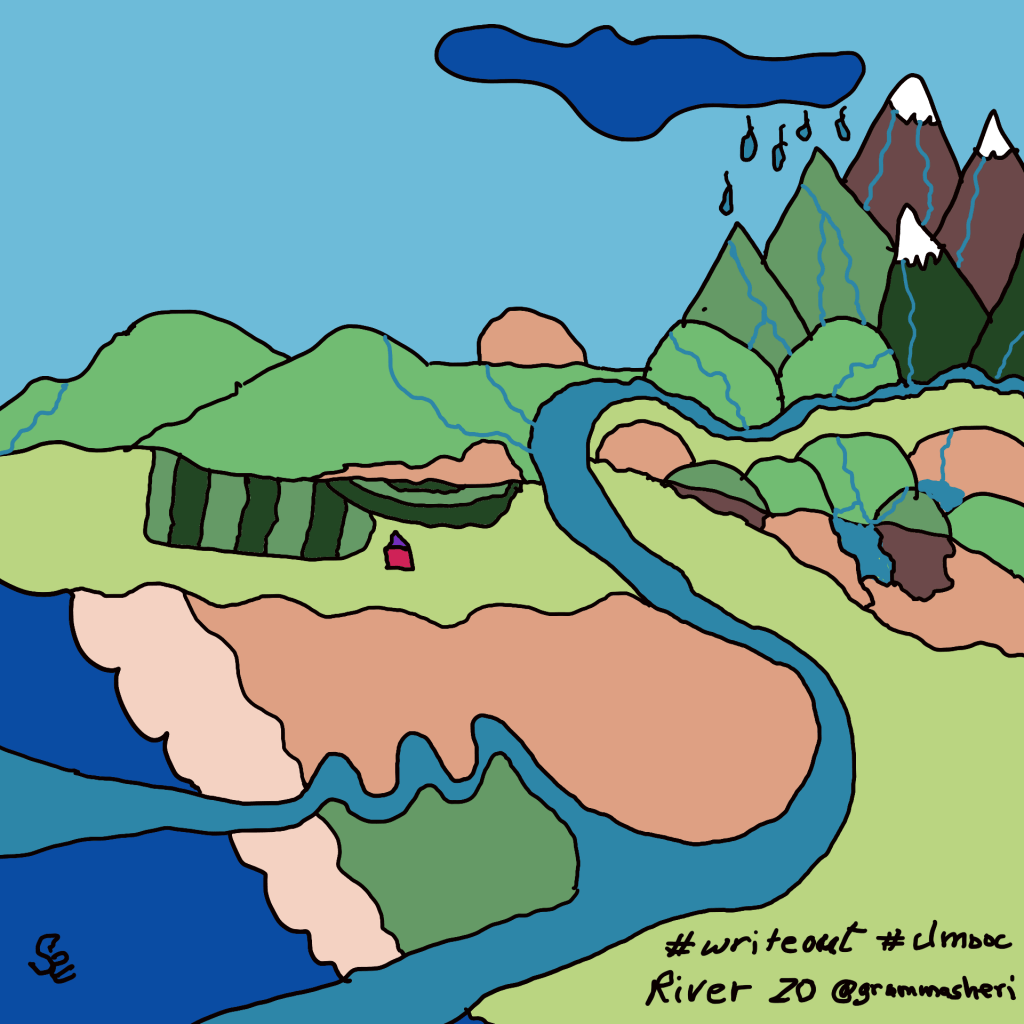 The rivers are flowing, the sky is shining blue, the flowers are budding out among the new green of spring, and we, in our stay-at-home mode walk in that beauty, grabbing it's hope into our hearts.
If I still lived in the city, I would see future flower pots cleaned and ready on the downtown corners, windows shining more brightly in the sun, swept sidewalks, and fresh displays in the windows. Walking anywhere in the spring has a newness that brings a smile and a hope for better days.
Prompt 1:
What have you noticed as spring begins — or as fall begins in the southern hemisphere?
Perhaps you could put those words into a poem, like I take my reflection and spin the words around for this poem:
Spring

The country sends love

in the flowing rivers,

shining blue sky,

the budding flowers

among the new green of spring

for us, in our stay-at-home mode,

to walk in beauty that fills our hearts

with hope.

The concrete city,

though hard and grey,

prepares flower pots

on the downtown corners,

and cleans windows

to shine more brightly

in the sun and shadows

as swept sidewalks and fresh displays

invite walking in the spring newness

for a smile and a hope for better days.
Prompt 2: Turn your spring or fall "noticing" into a poem
---
Resource:
Laura Shovan at the nerdybookclub invites all ages into her thirty day poetry challenge starting Saturday, March 22. The theme will be WATER — so check out the link:
An Invitation to a Community Poetry Project by Linda Shovan
Be sure to share to make someone's day! You could post it on your blog, if you've started one for Edublog's Student Challenge.
---
This post is a Slice of My Life, part of a March Slice of Life by The Two Writing Teachers with tweets at #sol20.