This post is week 8 of 8 in the 8 Weeks of Summer Blog Challenge for educators.
The Prompt:

How will you keep Reflecting:

How do you commit to keeping your reflection going past this blog challenge?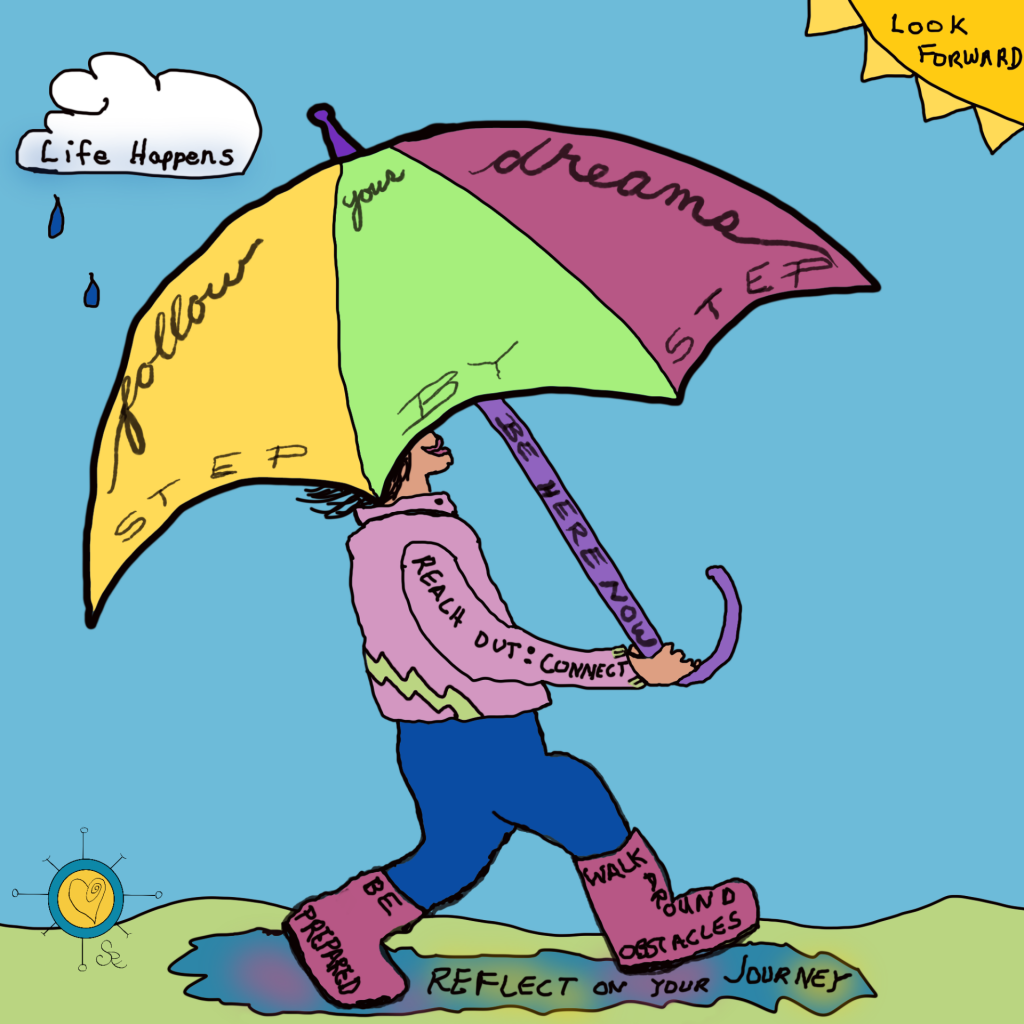 The thing about living is, if we aren't thinking about where we've been and how to be better, then we're stuck doing the same thing, with little growth or movement forward. So even though time keeps us moving forward, often we're just retracing our steps.
This challenge asked educators to think about their practice and their work and blog about it. And in blogging about it, we clarified our practice and pedagogy, reflecting on what worked and what we our next steps might be moving forward. I've enjoyed reading others' blogs and learning strategies that work for them, such as:
In several of the posts, the reflections even used the word "forward"– to indicate we are always stepping out of our comfort zone, risking a new strategy, and adapting and revising to fit our situation. We move forward in our practice.
So, how will I continue moving forward? I've thought of a few ideas:
Consider a focus: I have many interests, especially connected learning, active learning, formative assessment, feedback. I could choose a focus to research and reflect on best [or rather best for my situation] practice
Others' Blogs: Follow, read, and reflect on others' blogs: I have a group of bloggers I follow on WordPress, Edublogs, and Blogger. I love what they write, and I need to read, comment, and then continue the conversation in my own blog, referring to their ideas. I think that is the power of blogging, and I need to do it more.
Bookmarks/Twitter: Bookmark [Diigo] Tweets that inspire me and blog my reflection and response– it will help me clarify the ideas and be more apt to apply or revise them for my own situation
Edublogs: Follow and respond to The Edublogger and @Edublogs since they are focused on education blogs and support
Twitter Hashtags: Especially focus on Twitter hashtags [#clmooc #connectedlearning #rethink_learning #edchat] where conversations and resources abound: how do these inspire and affect teaching and learning?
I find writing inspires me, it helps me clarify my ideas and refocus on my purpose as I meander through a plethora of ideas to find my way forward. I love when a conversation starts, a sharing occurs and all us stretch our ideas and thinking to improve our situation, our learning, our teaching, our classrooms, our community,
So will you fellow bloggers join in to share your interests, inquiries, and reflections with #blog4ward ? Read, connect, reflect, comment, blog, share. It's the community that makes blogging relevant.
Or just find your favorite hashtag — #clmooc is mine — and get involved there by posting with your peers. Go to their blogs; comment; take the conversation to your blog and add  value to the conversation. You'll be surprised at how you will grow forward in your thinking.
Thanks for a great #8weekofsummer !
image by @millerg6
---
Umbrella Image by Sheri