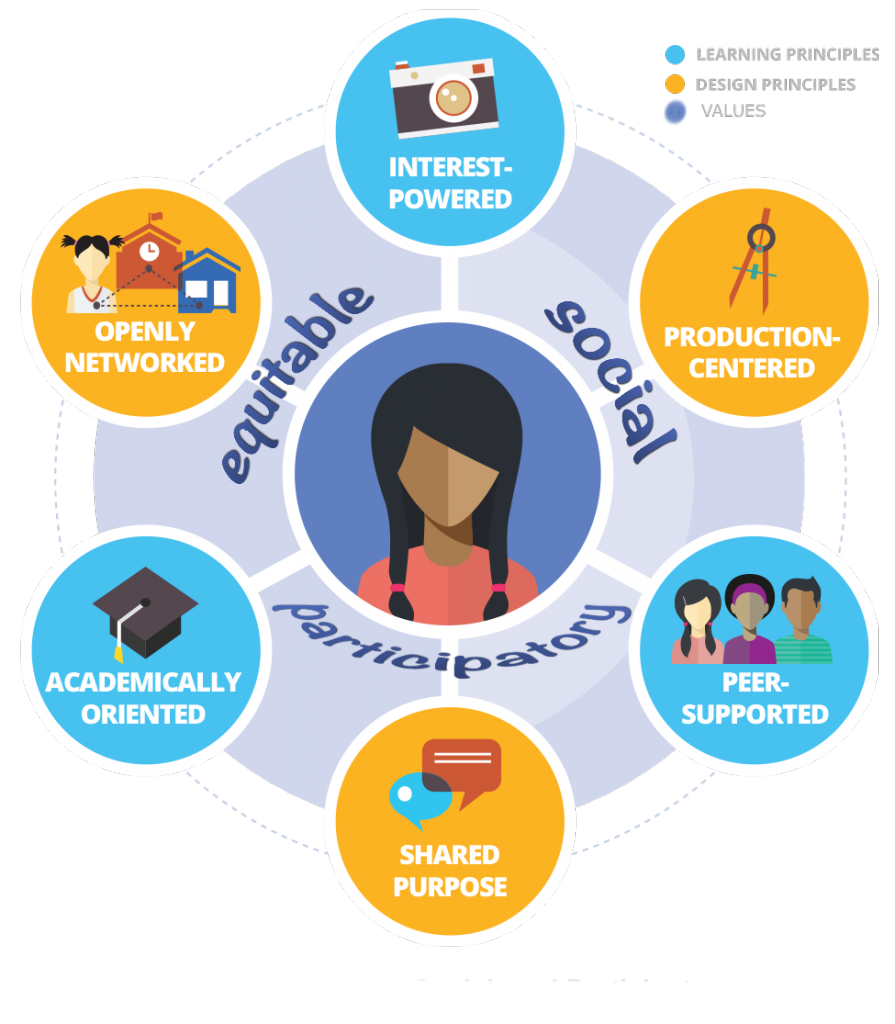 Conferences Pre-2009
The topic for #CCCWrite from @ONE is conferences.
Discuss the role that attending conferences plays in your professional learning

Reflect on one valuable conference experience you had and discuss why you found it valuable.

Let us know what happens once your conference experience is over. Do you share what you've learned and, if so, how and with whom?
I loved the opportunity to attend the conferences for the professional organizations I subscribed to: International Reading Association, Association for Supervision and Curriculum Development, National Council of Teachers of English, National Council of Teachers of Math, National Science Teachers Association, and Northwest Council for Computer Education. Of course, I only attended when they were in Washington State  or Portland, OR and when schools sent teams of two or more.
They were packed day and night with workshops, and we'd need to squeeze in time for the exposition hall where we could talk with vendors and try out demos. I'd return to school with bags of books, handouts, and many ideas to apply in my classroom.
Whether I chose to go or was assigned, when there, I could choose the area of interest — that's an important aspect that made the time worthwhile. I could choose to learn about and meet with those people of whom I was reading in my professional journals.
One Experience
I had tears in my eyes when I was able to hear and meet Jeannette Veatch, whose book "Reading in the Elementary School," is still on my bookshelf, and I can't imagine the late dues I owe.
To hear the words on individualized reading restated by the person I'd studied was heartwarming. She was probably 70 by then, but just as stubborn and direct and learner and learning focused as ever. She inspired me to continue advocating for a language arts pedagogy that was indeed learner focused to insure learning happened.
As Jeannette Veatch stated so many years ago, "based upon the inner life of the pupil," and, indeed, when we attend conferences we choose that which will fit into our "inner" educational life. It is our interests that drive us, and our shared purpose that improves learning at our school.
Sharing Out
At the time, upon returning to school, little was expected of us to share, except in staff meetings as an overview. I often would copy handouts and share highlights, eager to share to whomever would listen. When others presented something of interest to my work, I'd ask them questions on my own later and ask for copies of their handouts. Sometimes I shared at the school board meetings, because I attended almost all of them, and they appreciated knowing the funds found their way to student learning. I loved learning to become a better educator, and still do.
Conferences mostly helped the attendees, but that is important too, because as I would apply what I learned, I could share again later in our staff meetings to show how the strategy or activity worked for student learning. And the same held true for my colleagues: it just wasn't an official expectation and was more of a ripple effect.
Starting in late 1990s, there was a big push for "program adoption," and professional development became program training. Attending conferences occurred for those programs — and sometimes far away as well; very expensive. I attended few of those, because, in our small school, I'd already developed a "program" where kids in my self-contained eighth grade classroom were learning well, so I was able to innovate with my own ideas I researched, sharing with administration as I did.
I loved the math program taught at the time and attended local conferences on "critical thinking" programs — and attended university sponsored three-year team trainings. It was then that our school configuration changed, and I was assigned middle school language arts; I was the only "writing" teacher in the math grant. Interestingly, a component of that math program included reading and writing to differentiate for students and to build in background knowledge and reflection for students. During these training programs, teachers did collaborate and work together back at school based on the learning from the training. That was expected from the process, and I loved that.
As I wrote in my first post for #CCCWrite, consistency did not follow administrative changes and more curricular program "adoptions" continued. If there was conference sharing, it was because the training was for a school-wide adoption.
Conferences Post 2009
Interest-based / Shared Purpose Professional Development
Also in 2008-9, I began to choose my own "conference" or professional development in the form of online webinars, like Classroom Live 2.0 from Steve Hargadon every Saturday morning 9 am Pacific time. I missed Saturday, February 3, and it's topic was professional development 2.0 with Dennine Leschinsky, "A New Spin on PD." I plan to watch it.
Almost each Saturday in the comfort of my own home, I learned how to integrate tech into my classroom — how to innovate and transform my teaching for the skills students need now to be successful in their future. Our school was interested in technology advancement, and that shared purpose combined with what I could see happening in the world was all I needed to take my learning into my own hands and share it with the staff at school. I envisioned us as a model school, like High Tech High except for middle and elementary school. Projects, cooperation, and collaboration were all a part of my classroom– the kids thrived. I had an old set of Mac computers — enough so, through a workshop/studio approach, all my kids had ample time to complete research and work on the computer; we also learned spreadsheet use, and they were well ahead of other students when they transferred to high school. I shared our learning in staff meetings and invited staff in.
First I learned about Wikis and took online PBWiki Summer Camp. I blogged and shared about the results in Tech Beginnings. I could already see the benefit of sharing via blogging. I attended free webinars from Discovery Education and shared that information, like this one about the brain and learning, in my blog.
Collaboration? You bet! With teachers outside my school, and their students, which I shared for my staff Power: Compelling Collaboration  and Extend the Conversation.
I continued to choose my own learning to fit my classroom in webinars, MOOCs, online conferences, Twitter collaborations. My students modeled collaboration face-to-face and online, blogging, creating thinglinks, videos, photo essays, screencasts while learning objectives and choosing their paths.
I encouraged in staff meetings and trainings for others to pursue their interests and bring them back, blog about, and/or document their learning so we can all learn from each other.
Since I'm retired, my school blogs are gone, but some I transferred or cross-posted. So, for example, in the early tech times, I shared about Classroom 2.0, Diigo and Google Apps,  Common Core State Standards from my readings, Edmodo, Twitter and CCSS, Google As BackChannel. As I shared with the school board, they opted to become a Google Apps school. And after my training [much on my own and some paid by the school], I provided professional development for the staff and recorded the beginnings of this in a Google Site: Our Tech Travels [which is still online as of today]. I continue to share [Connected Educator Month 16][Blogging With Students].
Later, when the district began to expect teachers to follow through with learning technology, we learned together in small segments [Example: Reach Above The Line] based on learning I could share. I also presented at our local ESD for Google Training with another colleague who began to use Google with his students [NSD Just Google It]. Another colleague shared her training in PAX, another school-wide program. We both worked together to make these interactive, learner focused with choice, and with options for the level our peers were at.
Results — A Conundrum
Almost all of this was interest driven on my part with a direction provided by the school board, a shared purpose. Still, without dedicated time for professional development, the sharing was received during paid time by staff, although the follow-through did not occur. It's the same story in many districts — innovators lead the way, but many others do not accept the opportunity to engage with the offerings.
I think if teachers were offered the opportunity to plan, with pay, their own professional development, including a reflection and sharing, that more staff would participate.
But then, I thought we were going to be another High Tech High…
Perhaps, a team of teachers would be better. After all, through my own PLN [personal learning network], I found all the professional development I needed to transform my teaching for better learning by students. My connected learning — interest driven, shared purpose, peer supported, networked, and academically oriented — drives my continued learning.
So perhaps a team with a shared purpose and individual interests would better suit teacher learning and engagement needs. The last training my colleague and I planned, did just that. We encouraged staff to form teams, and then to choose their paths for learning [team or individual], all from a HyperDoc created in Google Slides. We also asked other staff to be peer helpers. After all, teachers are learners too — and need similar encouragement, expectations, choice, and agency that our modern students need. The teachers, too, needed their "inner life" reflected in the direct component, and to be able to direct their own choices– the "indirect" moment for this personal learning.
Learning is a social activity; connected, we learn more. The conundrum is to move from mandated "one size fits all sit and get" to personally planned from a shared purpose.
How is your situation handling this issue?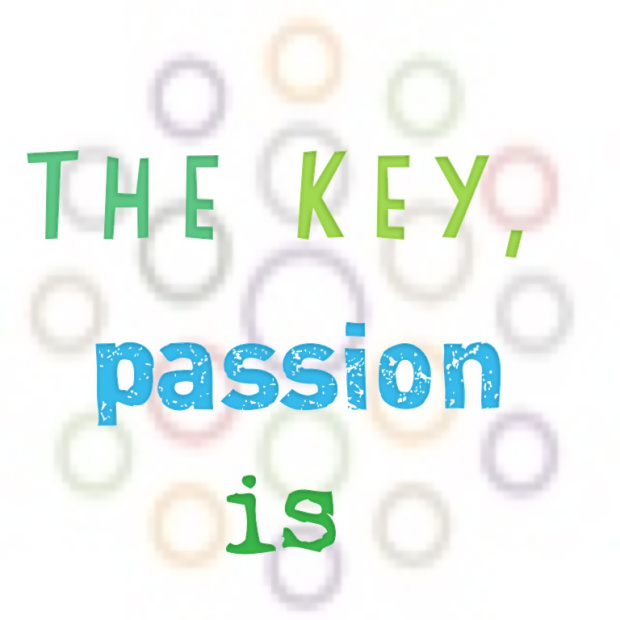 ---
Images:
Connected Learning Graphic from Connected Learning Alliance
Other images created by myself.