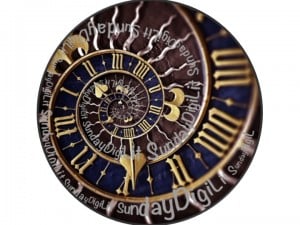 DigiLit Sunday is a Sunday post on literacy, an invitation by Margaret Simon, to share literacy strategies and tools for the classroom. This week's list of bloggers: Sunday, September 21, 2014.
 What I learned on Twitter on Sunday….
Tips for Using Google Apps on the iPad
Note: the most common tip from the experts:  Use Google Chrome app.
To keep up with all news Google Drive, follow their blog: Google Drive
or the official Google Blog
1. Five Tips for Google + iPad: Click here to go to article: Tips
5 Tips for Using Google Apps on an iPad http://t.co/sI11ja1S1W

— The Daring Librarian (@GwynethJones) September 21, 2014

Summary:
1. Download Google Apps: Install all of the featured apps on this page: Google Apps for iOS. All of Google's mobile apps work as a team. Links will open in Chrome instead of Safari.
2. Google Search App: Enable hands-free, voice search trigger for the Google Search app.
Now simply say, "Okay, Google," your device will beep, and start "listening" for your search query. If you ask a question, Google will read the answer back to you! Think of how much this can help students.  "Okay, Google," can be enabled in Google Chrome on the desktop. Chrome on the iPad can also do voice search, but not "Okay, Google."
3. gMail App: Use the gMail app, not the native iOS Mail app, which sucks up your storage space. The Gmail app is better, faster, and is cloud-based. The Gmail app will also let you connect multiple gmail accounts. If you don't have a personal gMail account, consider getting one for all the benefits of the spam filters, speed, and the other apps associated with it.
4. Use a Google Calendar App: Google Desktop Calendar plays nicely with most other calendar applications out there, but to get the gcal functionality you have on the desktop, use a Google Calendar app.  Although Google does not offer an official Google Calendar app for the iPad, choose one with gcal functionality. Kasey recommends Sunrise (free) or Calendars 5 by Readdle ($6.99).
5. Google+ Google Plus is currently the fastest growing social network. With Google+ app on your iOS device you can auto-backup your photos and videos to Google! What is the number one storage hog on iPads?  photos and videos. Let Google+ back up to your Google+ account.
Also, Google+ is builds your personal learning network and your collaboration with like-minded educators. Kasey's 5 Reasons Educators Should Use Google Plus.
2. Add images to Google Docs on the iPad
RT @InstTechTalk: Add Images to Google Docs from the iPad http://t.co/teY2MuvhiL #edtech #edchat
— Jerry Swiatek (@jswiatek) September 12, 2014
Watch the video in the link; read the directions.
Summary:
1. Chrome app works best.
2. In Chrome choose "mobile site" and go to drive.google.com to log in.
3. Create a new document– stay in Chrome; don't go to the Drive app.
4. Choose Document and add a title, click create.
5. This is the important part: When the page loads with your new document, click on 'Desktop' for the page mode type at the bottom of the page. See bottom of above image.
6. Now you can click "insert —> image" from the menu. [screenshot]
7. Click the blue Add Image button in the middle of the pop-up that appears. Choose Camera Roll.  [screenshot]
8 Choose your picture.
3. Google Drive's Magic 'i' — the iPad and Google  = Collaboration
EdTechTeam: Rethinking Google Drive on the iPad http://t.co/xRUsUiYX7M #gafe #gafect #GoogleEdu #edtech #ipaded

—  Sue Gorman (@sjgorman) September 8, 2014
On the desktop, when you click a document [pdf, slides, document, spreadsheets] in  the list on your Drive, the new Drive asks "Open-in" from which you can open virtually any document.
How do you get to the "open-in" on your iPad?
When you click the "i" button in an iPad app, you discover the choice to "Open in."  Almost any product you make on the iPad can be uploaded to Google Drive and housed in the cloud.
Example: Students [or teachers] create an iMovie. They go to Google Drive, choose the upload button and then upload that iMovie from the camera roll into their Drive accounts using the "Open in" choice. They can share that file and/or movie/photo with their peer from Google Drive, and now the students can collaborate in iMovie — or what ever app file you're working with.
As you can see, I've added to my knowledge from the experts on Twitter, where anyone is an expert if you know an answer to the questions asked. It's an open forum that levels the field: experts and novices become collaborators with their own expertise.
Sunday, I focused on learning about Google Apps with the iPad since our teachers use their iPads with our Google Apps for Education.
How do you start Twitter? Start with a personal account. Here are several resources:
Twitter Prezi 
Twitter Post
As Steve Jobs said, "Just ask." What are your questions?
---
Please remember this is a school-related site. Model digital citizenship. Thank you.