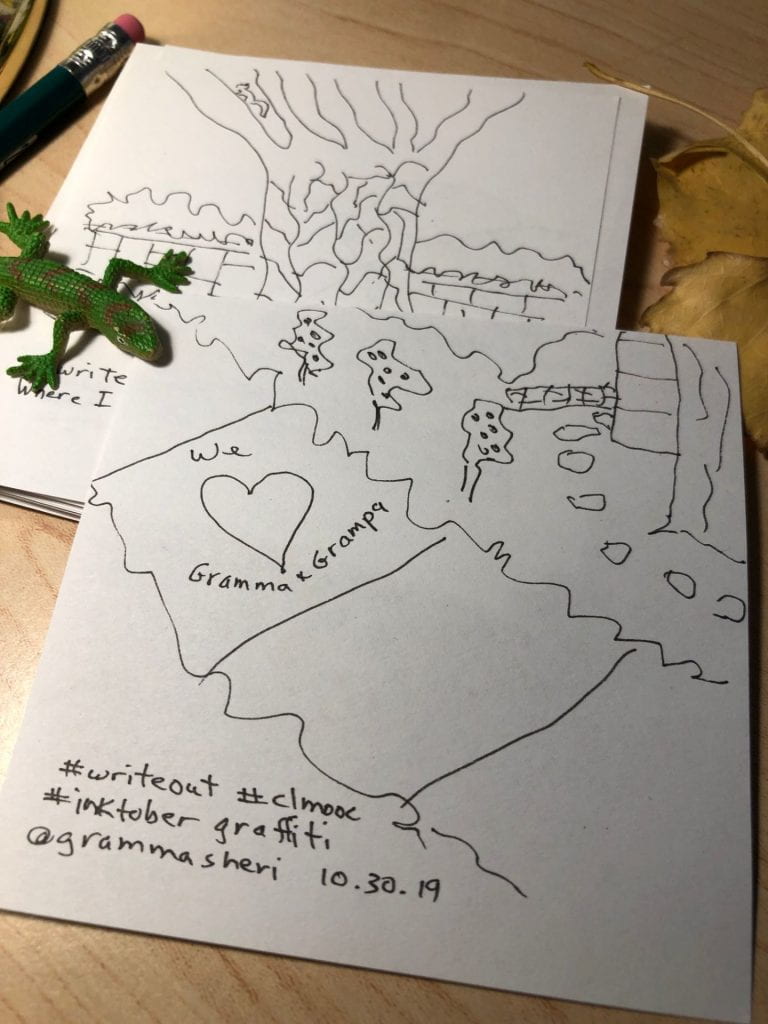 Graffiti can be expressive: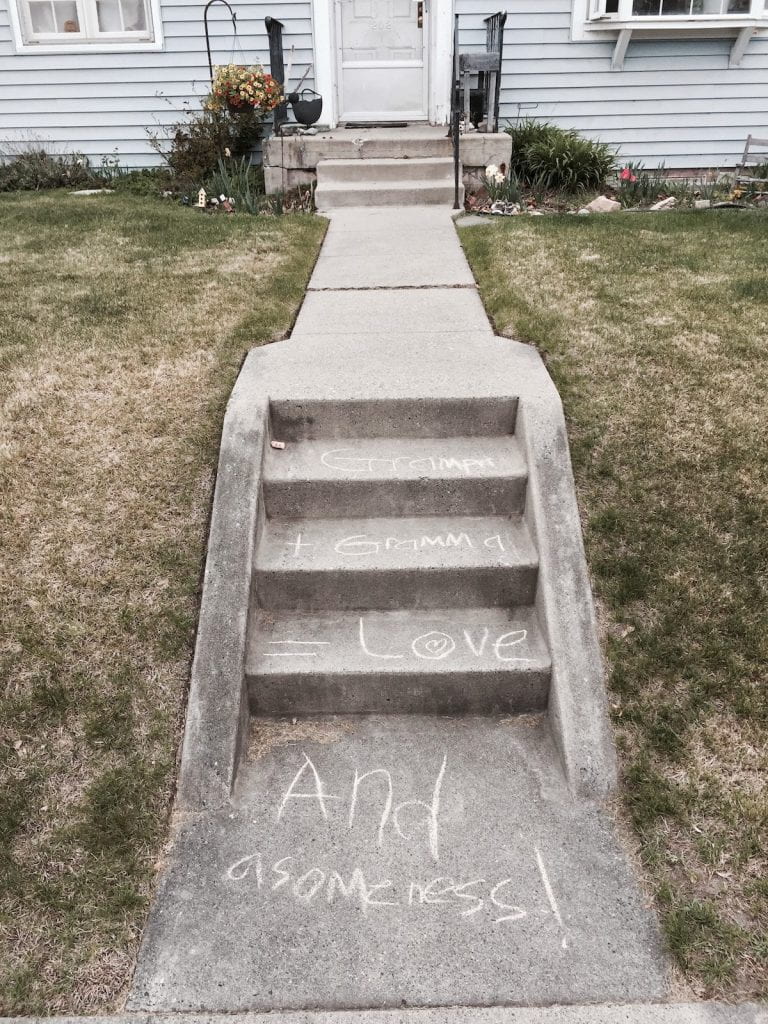 And artful:
And sporty:
And teenly expressive:
Note: they cleaned it up. 🙂
And purposeful:
 To beautify ugly:
Graffiti is art, expression, emotion, simple, beauty, disgusting— but always meaningful, depending on the artist and viewer.
How about some sidewalk poetry, on purpose, some  ungraffiti?
The city of St. Paul, MN has covered their public sidewalks with over 500 poems– cured in sidewalk: poems  that live with you. This year Marquette, Michigan sponsored its second chalk sidewalk poetry contest: 2019 Poetry Contest.
Perhaps we'll see some chalk poetry, which, after all, is a suggestion for National Poetry Month each April:  Sidewalk Poetry. Here's an example from Margaret Simon in her post, March Challenge #26: So Much Depends Upon…
And her post on Chalkabration is filled with sidewalk poetry. She has an entire category for Chalk-a-bration! Chalk-a-bration is actually the brain work of Betsy Hubbard, of the Two Writing Teachers. Check out her idea here: Chalk-a-bration. It doesn't look like its a thing now…. but who says we can't carry on a good idea?
What sidewalk chalk poetry will you write today?
---
Still posting for  #writeout sponsored by the National Writing Project and the National Park Service is the sharing of photography, photos, or other media in a prompt of the day at The Daily Connector. The  #writeout project is for everyone who loves to get outdoors and notice the stories of nature and the connections we humans have with that nature.  Learn more about the project here: NWP Writeout.
And, after today, if you need a prompt for blogging, check out The Daily Connector.