I started teaching in 1985. I was fortunate to be able to teach in the same district all that time. My students, mostly Native American, taught me many things, including that it's 6 o'clock until it's 7 o'clock, so don't worry about being late, because wherever you are at the moment, is where you need to be. If someone needs you, stay to help. That's Indian time.
My first three years at first grade were a delight: we sang, rhymed, told stories. We wrote our own stories and hung them up to read again. Students loved moving from station to station to make choices in what to learn about reading and writing and math. We made puppets and wrote scripts and acted them out behind our little cardboard theatre. We built giant squids and we built towns out of cardboard packaging. We talked and labeled and wrote.
But then the district needed a sixth grade teacher, and with my experience there at school, I was asked to move up to the big kids. I always thought I'd teach in the primary grades, but now I discovered that these kids could think and take care of themselves. We could learn so much more together–I was excited. And, again, it would be self-contained: I taught all subjects except physical education and music [you don't want to hear me sing].
Early in the school year, some students cleaned up an experiment back in the sink area. A commotion occurred and I marched over to attend to the dilemma. It was the end of the school day, and, rather than ask and get the story, I made an assumption and sternly spoke to one tall boy.
Another thing I learned from my families and my first graders, was that Native American students often did not look you directly in the eye.
But this boy did. He stared me down, and so I stepped back. I had crossed the line. I had done something wrong, and he was letting me know.
The dismissal bell rang, and the students left. I finished the interrupted clean-up and then talked to my Native American colleagues and a seasoned veteran at the school. I explained what had happened and the "look" I'd gotten. I learned that he was indeed challenging me, in silence, because he was innocent. I had accused him of something he had not done, and he was letting me know.
Of course, first thing the next morning, the student and I had a conversation and I apologized. I took the time I should have before and listened to the whole story. And I did not make that mistake again.
But I did more.
I began reading more about Native American learning behaviors. In two separate years, I attended week-long "Excellence in American Indian Education" courses at Gonzaga University with Native American authors and experts, some from my own community and tribe. I obtained my Master's Degree in Curriculum and Instruction with a focus on integrated language arts and service learning, and included research for teaching Native American students based on their learning needs. I wrote an article for WaASCD Word on Native American Students and Service Learning. And my pedagogy and teaching with my students grew into a more culturally responsive learning community based on my research and relationships. Many of my friends are from my school community; they are Native Americans from whom I have learned so much. And I became an advocate with their voices on the Parent Education Committee. I learned to change shoes, to step out of my assumptions and walk with my friends, colleagues, and students.
Prompt Four for Reflective Writing Club of  #CCCWrite from @ONE asks for a reflection on mistakes:
Reflect on your professional experiences and identify one mistake that, while may have been painful at the time, resulted in growth and development.
Discuss how you, as an educator, might (or do) frame mistakes as valuable (and good) in your professional role.
This one little mistake would lead me on a path to know my students better, to walk with them to understand the culture from which they live and to also help them to walk just as well in mine. I learned to change shoes when needed, to step together with my students, listening to the beat of their traditions, ancient and modern.
My mistakes are often this way; I let them lead me to know more– to dig deeper into content and context so that I grow to be the best I can be for my students, and for myself.
Have you had to change shoes?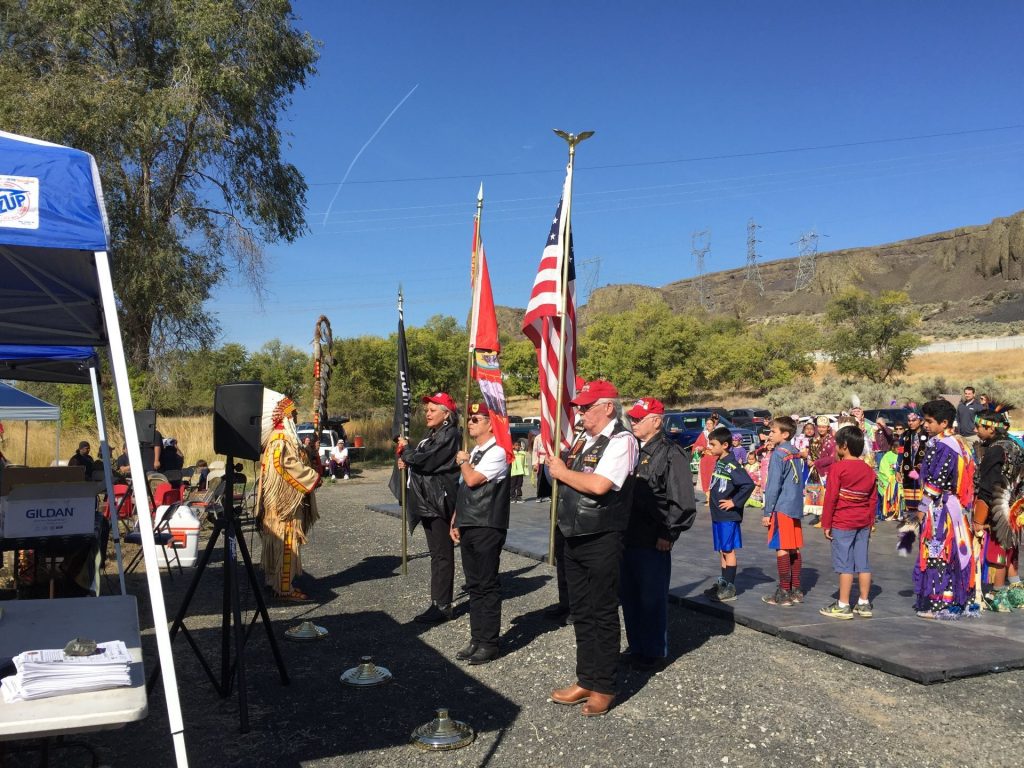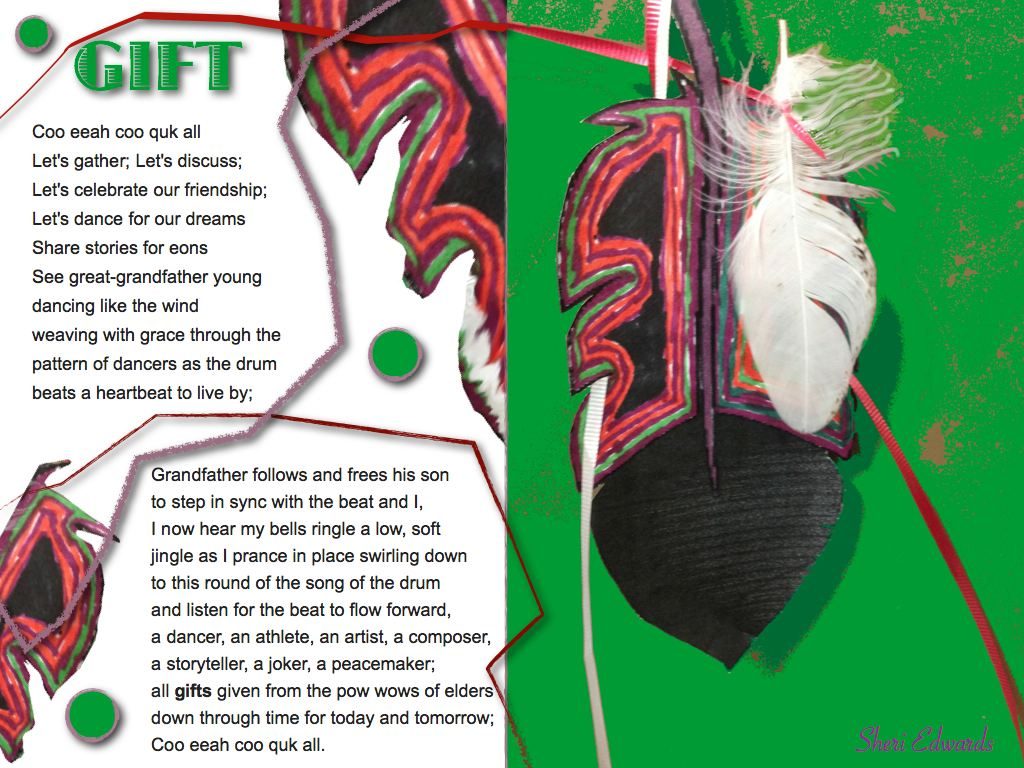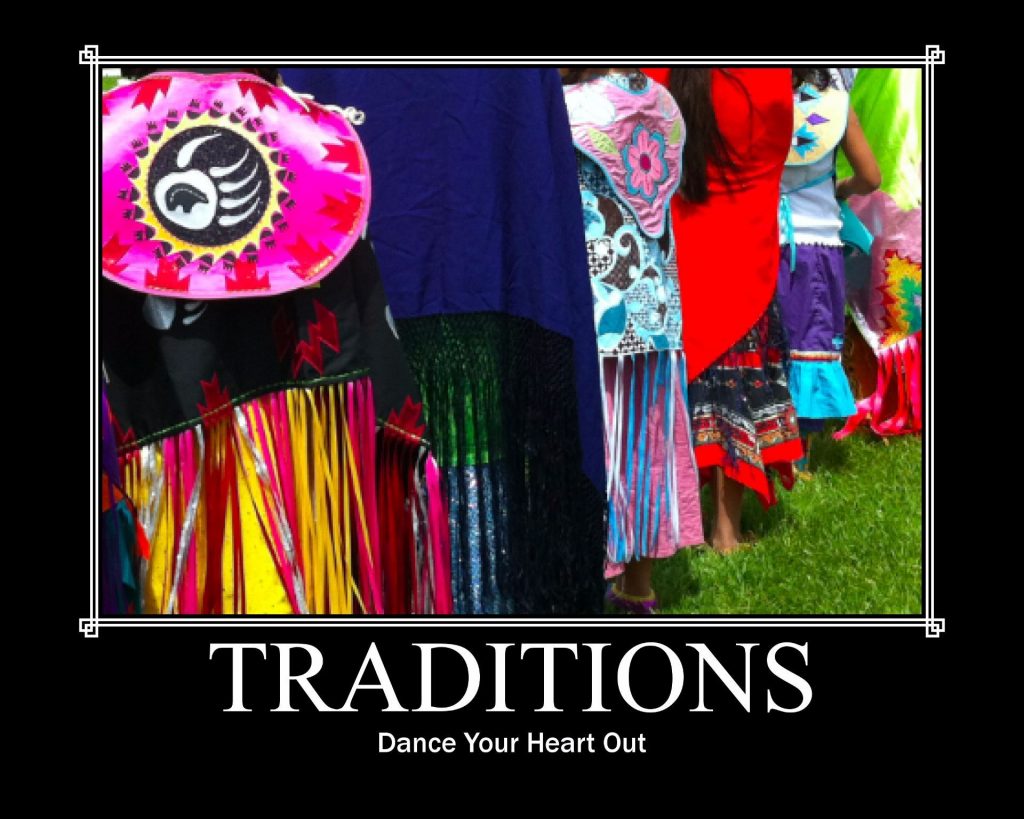 ---
Student: Drawing by Sheri
Rock Your Mocs by Sheri
Favorite Shoes by Sheri
Traditions by Sheri
---
Kevin Hodgson [@dogtrax] beautifully remixed my "I Teach Here" poem; it brings the words forward into our diverse world:
Thank you Kevin for adding value to and honoring the words:
I Teach Here
Fancy and traditional
Step by step in a
friendship circle
Step to the beat
Beating into your heart
Step to the beat
Side step left
Around in a circle
Around in friendship
Outer circle
Inner circle
Bright and beautiful fancy
Steady and slow traditional
Shaking hands
Stepping gently
Step to the beat
Beating into your heart
Step to the song
Singing into your heart
Into your heart
Out with the beat
Out in the flow of
Regalia in grace
with each step and beat
Step from the past
Step into your future
Dance your heart out
Today.
---
Thank you to my students and families who brought me into their lives. I am better for your graciousness.
---
Updated 2/19/18 to include Kevin's remix.