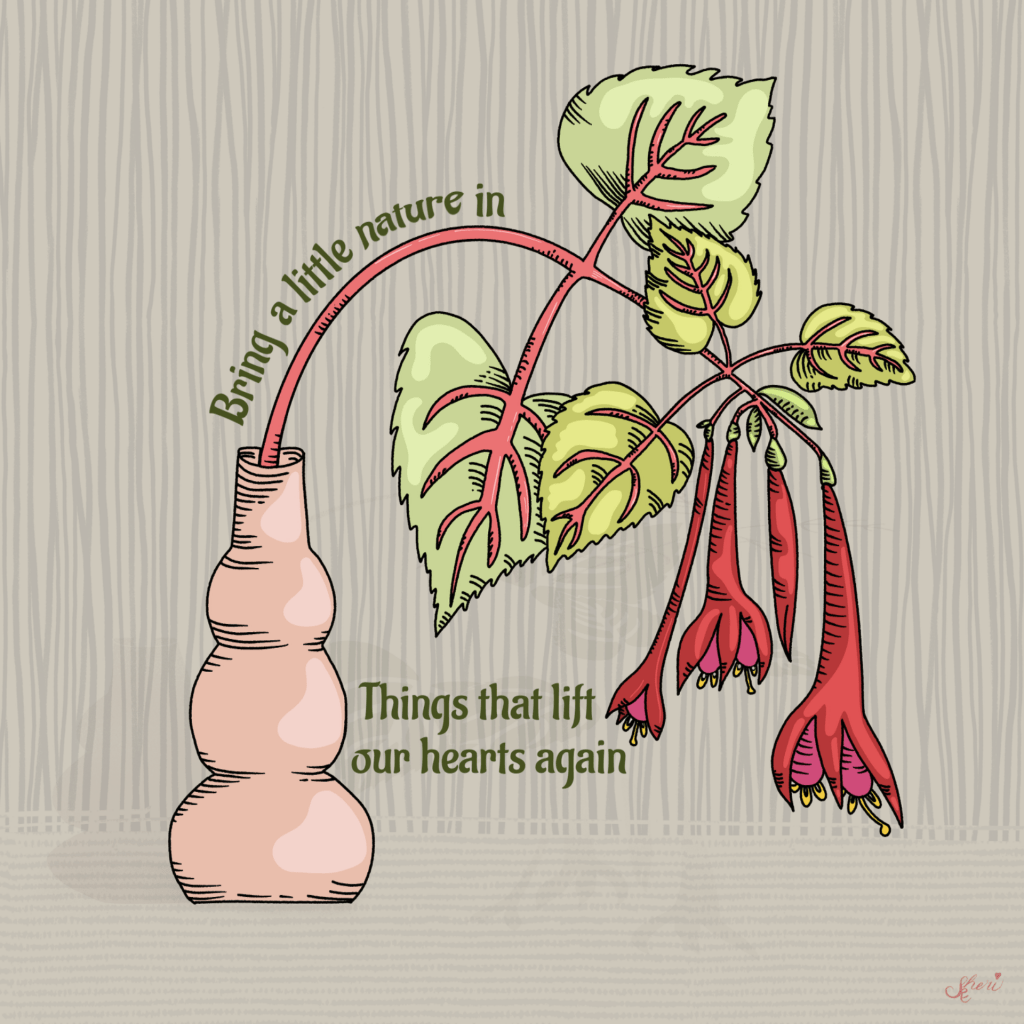 Bring Nature In

A little nature brought inside

A leaf with bud or bloom

  Prop it up in a pot

  Put it in a special spot

A space in view within the room

A lift of love where we abide.
Prompt:
Want to bring in some nature? The Spruce shares some great ideas for fun plantings inside: Seven Fun Container GardensSeven Fun Container Gardens. Try one of the ideas and document what happens. Draw pictures and write some poetic descriptions. Think of your own way to bring nature inside and share it with others.
What did you choose?
---
About this post:
Be safe out there. Find ways to help yourself, your family, and others keep going! We can do this together!
April is time for NaPoWriMo — National Poetry Writing Month, try a bit of poetry and art to encourage others to be safe with each other. Something short. Something inclusive. Something of spring and hope. #NaPoWriMo/#GloPoWriMo
The Academy of Poets encourages us to write #shelterinpoems. Get some ideas there and share your own.
Tons of information can be found at Poets.org: National Poetry Month and here: Virtual Programs.
National Council of Teachers of English also offers suggestions here.
Tune in to Glokel Yokel DS106radio for inspiration.