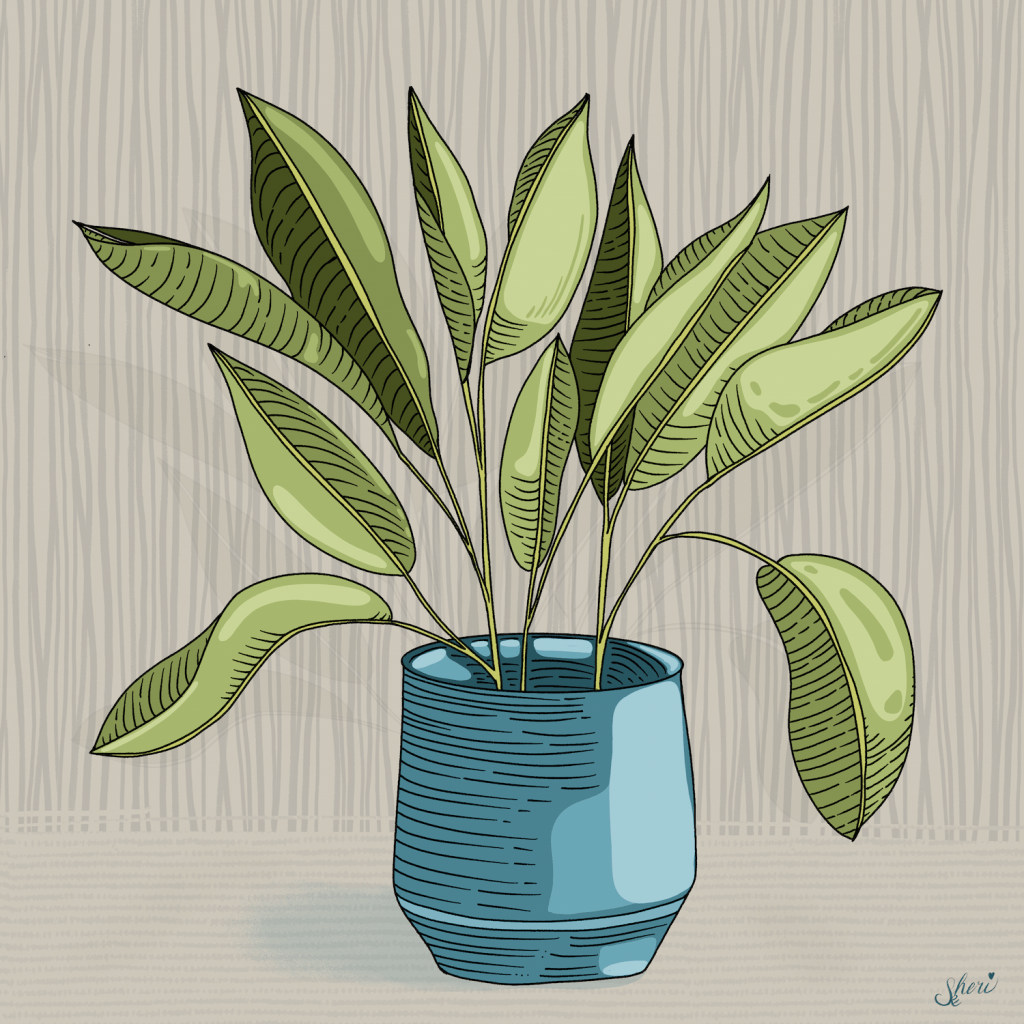 House Plant
Sometimes, I don't even know the name,
this plant growing in a pot on the shelf by the old phone–
should I give it a name, like my pet?
it's always there and doesn't neglect
to calm my mind, and I do find
that both comfort me when I feel alone.
---
PROMPT:
What is a comfort to you?
Look around you and discover and share the little things that bring some solace to each day.
Is it something surprising you pass in the hallway each day, like my house plant sitting beside the old land line we still keep?  Perhaps it's a picture, an old toy, a favorite book's cover, a song.
Perhaps it's your little brother's giggle or a game you play online with friends.
Write a how it comforts you now that you've found that.
---
About this post:
Be safe out there. Find ways to help yourself, your family, and others keep going! We can do this together!
April is time for NaPoWriMo — National Poetry Writing Month, try a bit of poetry and art to encourage others to be safe with each other. Something short. Something inclusive. Something of spring and hope. #NaPoWriMo/#GloPoWriMo
The Academy of Poets encourages us to write #shelterinpoems. Get some ideas there and share your own.
Tons of information can be found at Poets.org: National Poetry Month and here: Virtual Programs.
National Council of Teachers of English also offers suggestions here.