Building Momentum
Edublogs #blogging28 challenge has provided a jumpstart for many bloggers to either start or to renew their blogging habit. That's a great thing about challenges, so be on the look out for other opportunities; share them as invitations, because we all need a little nudge to keep going.
That was  Kathleen's Edublog comment in her post Week Three Roundup for our blogging challenge. As she notes about the challenge:
steps you can take to build momentum and put positive habits in place
Now it's up to us to build momentum and continue to develop habits pertinent to our own circumstances. It's often a roller coaster of ups and downs— slow downs and sudden spurts.
How will I build momentum? I've been considering this for a while, but this challenge has helped me develop a way to put some of my ideas into action– ways to slide into habits that can encourage continued and consistent blogging. See my first post here.
 Topics / Ideas
Getting Started
Many new bloggers hesitate and stall:
What do I write about? Who would want to know my story?
So the first consideration to build momentum is to know your story– the ideas about which you are passionate, concerned about, working on, or question. Read your Twitter feed [or other interest community platforms] and read the articles, blogs, news of current topics on which you connect. An important thing to remember about blogging is, that it is writing. And writing helps us clarify our ideas. Remember that you may change your mind as you connect with others. Write about that too. But start with discovering the things that hook you. Whether you are a novice or expert on the topic, your words may inspire some one else. Your words may connect you to others with similar ideas. That's the beginning purpose of blogging: your interests and ideas shared to clarify your thinking and connect with others.
Topics, Analyzed
Series: One Idea Posts
Once a topic is chosen, consider each aspect of that topic. Instead of diving in to a long, detailed, rich post, break it into separate ideas on which you can write several posts– a series like this one on Building Momentum. That will help keep your momentum with shorter posts, and many people want that bite-sized information. They'll come back for more.
Series, Images
Review Series Images
For each post consider finding or creating images that explain or reflect the message of each post. After your series, create a summarizing image to write a final reflection post. In this momentum series, I thought through my topics and created the "Building Momentum" image first, but sometimes your "series" posts build spontaneously for each post as you continue your research and connections with other bloggers or news. But it's nice for your readers to have that summarizing post with links to all of your posts together, whether you create your image first or last. I may even revise my image as I write to clarify my plan and process.
Research
In addition to your Twitter feed research, do some research on your topic before you even start. Your first introduction to your series topic could then be a list of your sources. Invite others to add. Others may comment and suggest others. You can update your blog post and acknowledge / appreciate your readers suggestions; add their suggestions to your post list. Then, use each source as a reflective analysis in posts that are part of your series.
Schedule
I included these ideas in my February Blogging Plan / Challenge here. You're welcome to join in.
Decide on your schedule. Perhaps weekly, or two or three times a week. I'm trying for daily. I don't schedule a particular time; I simply look at my "Must Dos" and then fit in a time each day for at least a short post. It's a habit to build. Even if it's just an reference to and acknowledgment of a blog you've read and commented on, it's a still an important, though short post. I think those posts are just as important because we are encouraging and honoring the work of others. Here's Denise who acknowledged a few people yesterday when she considered our challenge to update a post. It's about images, so enjoy: Thanks ELTpics. Denise is an amazing blogger to follow! She shares many interesting projects and tools that engage learners.
Ready, Set, Go!
Today, consider your own story — your interests. Start your search for current or old topics about which you connect and consider. Then begin:
Topic Search
Topic into Series Ideas
Topic into Images
Topic Research [and invitation to others]
Topic Schedule
Always: acknowledge others
Ways to Post:
A question about the topic as invitation
A research list on the topic and invitation to add
A topic broken into short idea posts
A researched article, news, or blog analyzed in a post
A summarizing graphic and reflection of the series
Always: acknowledge others
And remember to comment on others' blogs as you learn!
Next up: Momentum: Social Ideas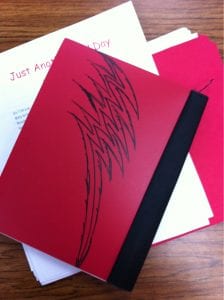 It's just another amazing day to start your blogging habit.
What's your story?
What else would you do to build momentum with your topics?
---
Thank you to Kathleen Morris who started me on this journey in a tweet, which is why I suggested it above to my readers:
This will be so helpful for bloggers, Sheri! You obviously have a great routine for blogging so regularly too. I've just written a post for The Edublogger with tips on maintaining momentum with blogging. How do you do it? Do you have scheduled time each day?

— Kathleen Morris 🇦🇺 (@kathleen_morris) January 26, 2019
This is Day 24 of the #blogging28 challenge by Edublogs, thanks to Denise's tweet.