Lichens and moss cover the trees in Washington State's Cascade Mountains. The National Park Service provides this information, which provided these "found poems:"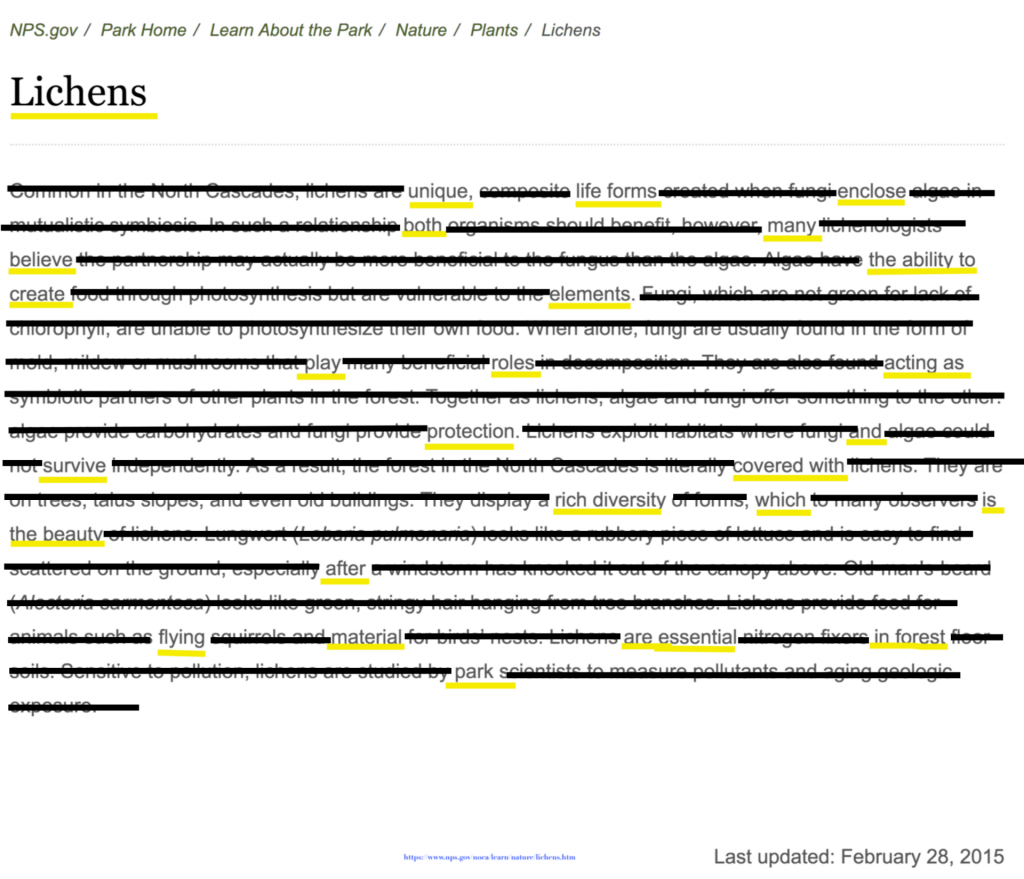 Unique
life forms
enclose both;
many believe
the ability to create
elements
play roles acting as
protection
and survive
covered with rich diversity
which is the beauty after;
flying material
are essential in forest parks.
Common
Unique,
Composite life
created when
such a relationship
should benefit:
believe,
create,
but are vulnerable;
play symbiotic partners of
something to the other:
independently the cover;
They are scattered out
like green tree material,
essential fixers to park
exposure.
---
I'm not sure my "found poetry" creates a mood or tone that fits, yet the words have some resonance that connects people, parks, and the life forms of the forest.
---
Photos and Doodle by Sheri
This post is part of the 2018 Summer #WriteOut in places, parks, poetry, and doodles with #Clmooc. Learn more at CLmooc blog and National Writing Project / National Park Service WriteOut