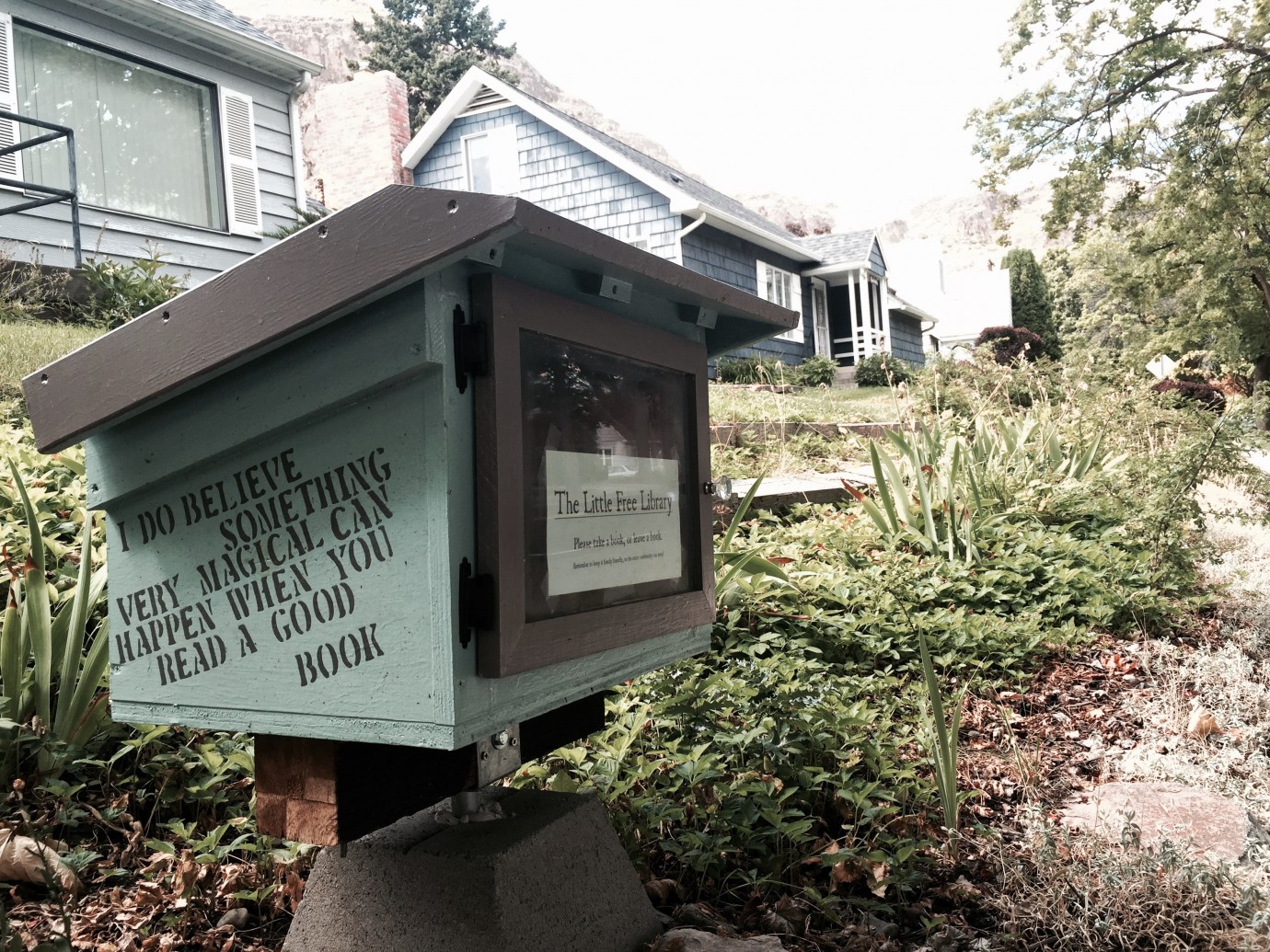 A Walk in Public Places:
Couldn't add:
Our side of town was once owned and maintained by the government during the building of Grand Coulee Dam, and our town benefits from that infrastructure and foresight. Parts are still maintained by the city. It's a lovely neighborhood.
How different is this walk than yours? than my students? than your students?
What is the same?
What are some benefits to the public areas in your neighborhood?
What issues are there?
What values are shown by the public areas?
How do people and governments care for these areas?
What norms would make these areas accessible and welcoming to everyone?
Would you be willing to accept norms and accept responsibility for helping care for public spaces?
Question to ponder…. what's your walk? what's your take?
What tool would you use to create a walk of your public spaces, and help begin a discussion that promotes and enhances those areas?
---
Margaret Simon is a dynamic and respected educator who invites other bloggers to reflect on Digital Tools and Strategies each Sunday for #Digilit Sunday
 Please read her blog
and join.
---
Note — Missing: Created in Google Stories on Ipad