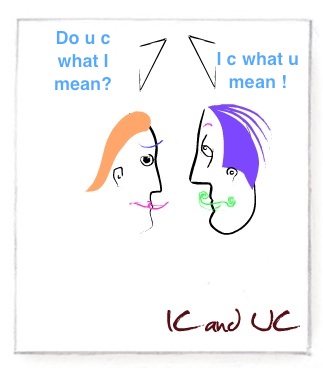 NetNarr is about networked narratives.
Network: connections
Narrative: story
Connected
It started last year. I know this from twitter friends like @dogtrax [Maps as Stories; Stories as Maps] and @wentale [NetNarr WenTales] who posted #netnarr doings in creations and blogposts.The network shared the stories. I was intrigued.
Stories
Through the shared tweets and posts, an understanding, a remix, a conversation wove through the twitter stream. Text, images, audio, video. They all added to the stories. I stopped and listened to the stories, which explored deeper issues, as stories do. Are you intrigued?
NetNarr 2018
This year, I will be a subplot in the stories told, mixed, remixed, and half-told. It's a course, and it's open, meaning that Kean University students receive credit and those of us in the network receive the opportunity to learn with them. A skeletal strategy allows us to crack open the digital that is us and untangle what it means through an analysis of the network, an appreciation of art, the design of games, and in conversations about literature — digitally. Aggregated blogs by participants share the networked journey and learning.
My subplot, revealed in NetNarr Posts, will be that of a minor character, but perhaps, in the sequel, will become jedi. Ha! Because that's how stories evolve.
If you're even thinking about it, walk through the labyrinth to join.
---
This page is one of my first #netnarr posts for 2018.