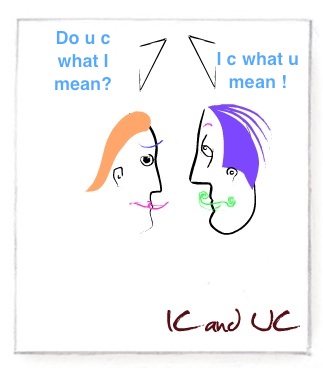 What's a post? What's a page?
Post your current or learning ideas and opinions in your blog post.
Page your static or unchanging information in your pages.
This is a blog post of my current ideas for what might be placed on your blog's pages.  Pages stay the same; they contain information that doesn't change, or that doesn't need updating frequently.
For example, in my class blog, I placed these pages:
In our class blog, these pages exist:
Home: The Blog Posts
About: The Guidelines and Pedagogy with the rules always in the left column
Ideas: Suggestions for students
Tech Tips: FAQ/How tos for students (where to get pics; how to add a link); this will grow as students need info
Spring Cleaning:
I created a mind map in Bubble.us to plan pages:
I added the tech tips page for students as we hope to start blogging soon. I updated the "Our Tech Beginnings" so it reads as a history page since it is two years old. I linked to the guidelines and pedagogy on our class blog so readers could begin the journey at the class site. And, I added more information to my About page to provide more background information. I still want to add to this, with information that links to our student pages and learning as we begin the student part of this journey.
Suggestions for Students:
Create an About Me page without  personally identifying information but with specific information about yourself. You could write an ad, a recipe, a "right the world" page. Remember, personally identifying information you should not use includes names, addresses, phone numbers, emails, links to your personal social pages (Facebook), your photo. You can share our hobbies (but not where you do them), your favorite food (but not where you eat them), and your favorite music (but not links to your personal pages).
You may have a special project you work on; create a page for it. For instance, one student is researching Martin Luther King, Jr and may create a page on his research.
You may want to create a goals page: what do you imagine in your future, and how do you plan to get there?
You may want a purpose page: what is the purpose of your blog?
You may have favorite general links to tools or resources other students can use (like picassohead). These would not link to your personal work, but rather to the "create" page so others can try the tools with suggestions or tips from you (these would also make great blog posts — how-tos).
---
What do you think? Do you have any suggestions? Let us know your choice for adding pages.
---
Photo Credit: Image created with PicassoHead