Too busy to blog? Schedule!
Schedule? The rush comes — you need to be in two places at once, you need to leave town, or the precious child is sick. Blogging is not the priority, do what you must.
If you know what's coming, you can plan ahead and write posts that you SCHEDULE to post on those days you won't be able to do so.
Schedule? Yes– tell your WordPress or blogging platform WHEN you want your post to be published!
Edublogs has the How To Schedule Posts help document here.
That planning ahead worked for me this week. Here's what I did [following those directions above].
While editing your post, note the "Publish" area in the right sidebar while you type your post.
Notice the calendar icon and "Publish Immediately Edit" line of text. Click "Edit."
Enter your date and time and click OK. Note that the time clock is 24 hour.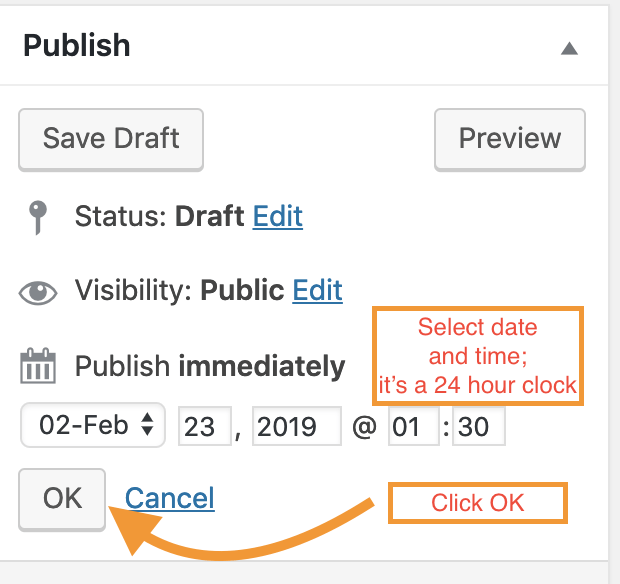 When you've finished your draft and are ready to publish, click SCHEDULE.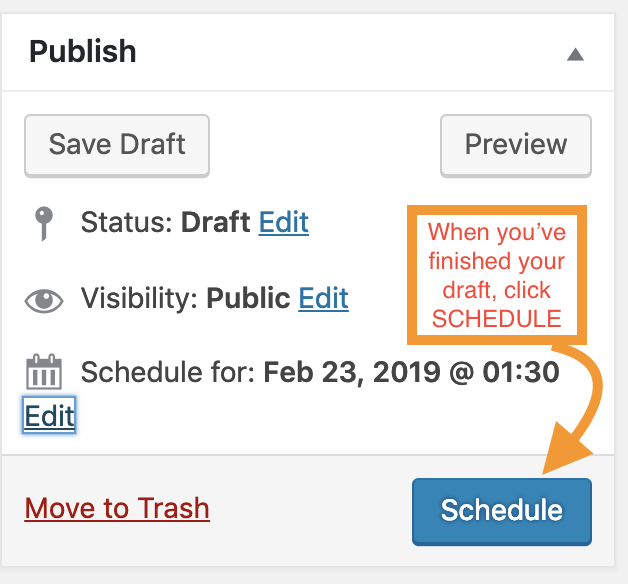 If you need to edit, you can still click update and retain your scheduling.
Amazingly easy, isn't it? Keep blogging!
How does this scheduling tip help you maintain your blogging momentum?
---
This is a continuation of #blogging28 and my February Goals.
Clock image by pixabay [click image]
Screenshots by Sheri