Add a Text Widget?
What is a text widget? If your theme allows sidebars, one of the items you can add under "Appearance –> Widget" is a text widget, a text box in which you can add text, links, or even code to add information and interest to your blog's appearance.
In Edublogs support page "Text Widget," directions explain how to add and save a text widget into your sidebar. A link to many types of widgets is also provided.
What would you add?
On my sidebar, I've added several widgets.
Of those, these are text widgets:
A Welcome and Bio
[partial view]
Ms Edwards: links
This includes my other blogs, a portfolio site, a list of pages and posts I've consolidated to archive, and other sites.
Another partial view:
My Site Badge
This uses html code to link to the image:
CLmooc Info Thinglink
CLmooc is one of my online communities and is based on the pedagogy of connected learning. What is Connected Learning? This widget can be opened full screen through the link or clicked on as is to learn about Connected Learning. It was created with embed code in the "text"  tab of the text widget editor, as explained on the Edublogs Text Widget page.
Visitor Maps
And my last text widget includes the two maps of visitors to this site created using the embed code method.
Where are the Widgets?
In your Dashboards, under Appearance, chose Widgets to see many options for other types of widgets too:
Just drag one over to a sidebar area, click the triangle/open at the right of the widget, complete the widget information. Drag widgets to rearrange them.
Example Widget
Today, my personal blogging challenge in my February Goals was to add a Text Widget. I already have my welcome and bio — so I added a Text Widget with links for new bloggers, which I would arrange under the "search" box at the top of my sidebar.
In my Dashboard, under Appearance, I selected Widgets and searched for the TEXT widget.
I dragged that widget over to my sidebar to the place I wanted it at the top.
I clicked the triangle to add all the information for new bloggers — links to Edublogs resources, Edublogs post about the wonderful teacher blogger Linda Yollis, Langwitches Silvia Tolisano's recent post about blogging, and my own posts for beginning bloggers.
To add a link, just highlight the text, click the link icon, and paste in the URL.
I also like to click the gear box beside the link to choose, "Open in New Tab" so the reader doesn't lose the post. Click Update for the link and Click SAVE for the widget.
Highlight text, click link icon,
and add URL. You can also just highlight text, then hit command[or control] K to open the add link box.
Click the gear icon to choose "Open in New Tab"
Be sure to click Update for the Link.
Click Save on the Widget.
Check to be sure the widget is where you want:
Check your sidebar to see it looks as you want:
Check the sidebar now if you're new to blogging– some excellent strategies and helps are provided as well as Linda's and Silvia's experiences and advice for new bloggers.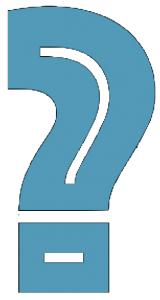 What widgets would you add to help your reader learn about you?
Widgets provide information to your reader about you, links to your favorite blogs or your recent posts, personalized statements from unique widgets, links to Flickr and other media. It allows you to provide for your reader the information they might wonder about while looking at your blog.
For students, use care in the information you provide; personal information is not allowed. Ask your teacher for guidance.
---
This is a continuation of #blogging28 and my February Goals.