What is blogging?
I think Silvia Rosenthal Tolisano provides this clear explanation:
Blogging is seen as a process that documents learning over time, creates a global communication hub, and supports the learner's meta-cognition and reflective practices.
In her post, Silvia reviews questions from her Alan November's BLC17 conference presentation. She provides information for anyone who wonders about, wants to start, or has an interest in blogging themselves or with students. She graciously shares her years of experience with blogging by answering the questions, linking to her blog posts and infographics that provide insights and strategies for those new to blogging. It's a great read and I have always learned so much from her work. Thank you, Silvia.
To me, blogging is a story of the author, wrapped up in images, reflections, questions, experiences, connections, and conversations, through which the author explains his/her own passions, questions, wonderings, and experiences in a way that allows others to benefit from and add value to their "wandering" among their thoughts composed in words, visuals, and ideas.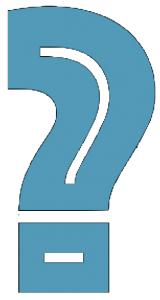 What do you say when someone says, "Blogging is…."?
---
This is a continuation of #blogging28 and my February Goals.