Winter Wonderland
A hiker bundled up warmly
treks through magical spikes
of frosted spruce
scattered across
a blue landscape
tinged along the horizon
in a ribbon of orangey-pink
aware and prepared
for winter's wonderland.
Writing Strategies
Strong verbs: bundled, treks, scattered, tinged, aware, prepared
Imagery:
hiker bundled
frosted spruce scattered
blue landscape
blue landscape tinged along the horizon in a ribbon of orangey-pink
Poem by Sheri Edwards
Image by Lauri Sten on Flickr CC A, NC, SA
The photo is called "Blue Hour at Riisitunturi;" Riisitunturi is a national park in Finnish Lapland, which is just under the Arctic Circle! Follow the link to visit! 
I like this photo because the people there probably would not close school due to snow: they are accustomed to it and have the equipment to deal with it — including snow shoes!
---
This is a continuation of #blogging28 and my February Goals.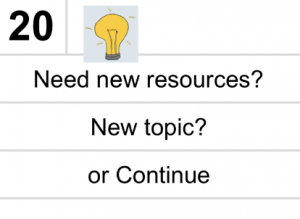 Continue a Blog Short from this week.
This post is from Edublogs 50 New Blog Post Ideas for Students: #28 
28. Add an image from Photos For Class to a post and write about it. Create a poem, story, information report, or any other style of writing!
Things to notice– and possible expectations for students:
Citation from Photos For Class appended to the picture [see featured image at top]

Poem created to describe photo

Author added writing strategy examples in poem as learned from class

Further citations added by author

Information about photo added with links

Choice of photo explained

Prompt explained with link