DigiLit Sunday is a Sunday post on literacy, an invitation by Margaret Simon, to share literacy strategies and tools for the classroom. This week's list of bloggers: Sunday, November 16, 2014.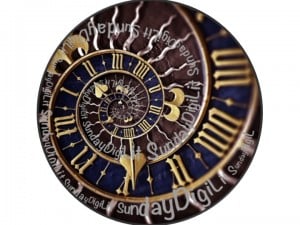 Something exciting is happening to the balance of my classroom. It's tipped to student control. We've been invited to participate in a Minecraft EDU based on the book, The Giver. The project is called Givercraft and was created at the University of Alaska Educational Technology EDET 698: Gamification and the classroom can be found on twitter at #EDGamify.
The purpose is:
"As educators it is our mission to provide high-quality, developmentally appropriate and engaging instruction to students. Through the use of MinecraftEDU students can demonstrate knowledge and understanding through building, collaboration and creativity. We hope to help fellow educators become familiar with alternative methods of assessment and instruction that integrates multiple subjects including technology."
I have seen my grandchildren play Minecraft. I have tried it [installed on my iPhone]. All I can do is punch holes. Bam. Not good. So this is my chance to learn what my students want to use to learn with. It's my chance to see how it works — -to become "familiar with alternative methods of assessment and instruction that integrates multiple subjects including technology."
I participated in a practice session and failed. Miserably.  Have you ever taken a gaming personality test? I think this is the one I took last year. I'm an Explorer— off the charts. So I get frustrated with all the bangs and zombies and tedious builds. As Wikipedia says, "The Explorer will often enrich themselves in any back story or lore they can find about the people and places in-game" and "They often meet other Explorers and can swap experiences."  That would be me.
So although I fail the MinecraftEDU teacher practice mission, I am thoroughly excited that my students will be able to create a Giver community based on the details of the book, working as a team to create the world of a "Nine." And my students are thrilled, and that's just the first task. The creators have developed modules that will require critical thinking, communication, collaboration, and problem-solving based on evidence from the book to meet Common Core State Standards. Students take screenshots of their work in MineCraftEDU GiverCraft and upload them to a private wiki to explain their evidence. This is awesome.
I succeed at being willing to let go of the control and allow students to take the lead. I'm the guide. I've done this with other tech platforms, such as BitStrips for Schools. I create the activities, and students learn the tool that demonstrates their understanding.
What do I mean by tipping the balance to student control? With our invitation, we had only two weeks to read the novel — and even then we had obstacles – my training days, sports, testing. We didn't think we'd make it, but we will. Tomorrow we finish the book in time to start the game.
The control I tossed to the kids. Instead of worksheets and teacher guides, I handed the kids Post-It Notes. We knew we needed to understand the meaning of the book with evidence to support our ideas. So students listened to the story and added notes to the areas they thought were important. We'd stop and they would share  and discuss the story: its characters, its plot, its setting, its community, its rules, its world. Their ideas. Their analysis. Not my preconceived ideas. They took notes — on their own in their journals to remember the details of this "same and mean" world, as they summarized. This they do willingly, thoughtfully, even as usually struggling readers. I'm impressed.
In Givercraft, they will partner up and help each other with book and journal ready; but again, they will be in charge: thinking, communicating, collaborating, solving together with evidence from the text. They've signed their agreements of rules of behavior for GiverCraft and understand  this will be different than the game they usually play; they understand this focus is on learning from reading by creating and collaboration, and from writing by sharing their creations and explaining their evidence.
We can do this, and I [we] will learn how to build more units that take our required standards to a new level that totally engages students and promotes deeper learning. We will be a community of learners.
I'm so glad I dared to learn, just as I expect my students to do every day. It's a great feeling to do this together, student and teacher.