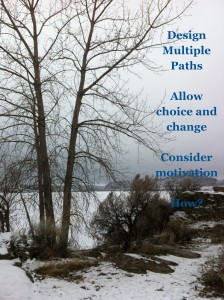 Have you thought of what your own footprint looks like? Or the story it tells?
Imagine students curating their footprints — and able to see how their world reaches back through their connections?
In the Digital Story Telling review, I clicked a link to Memolane and followed the directions.  The embed code doesn't work here, but here's the link to the ETMOOT lane I created. While this would not be a choice for younger students, it might be good for high school students to visualize their contributions.
Do any of you use Memolane ?
Could we begin an educator presence there?
Who else would like to try?  Please share here and at our #ETMOOC neighborhood.