Thank you #teach2blog. A final quote: pic.twitter.com/jx0Y8EoMZ5

— Greg Miller (@millerg6) November 21, 2013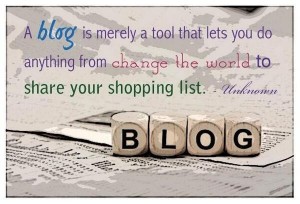 Need a challenge for November?
BLOGGING (See next section for MICRO-BLOGGING)
I'm not sure if National Blog Post Month is official, but I signed up here. I've seen #nablowrimo and #nablopomo tags, so the challenge is on for me at #nablowrimo.  However, the prompts suggested for most bloggers are not ones that meet my focus.  So, if you are an educator who wants a challenge for November — not a word count, but a post count of "30 blog posts and 15 comments," here are some possible prompts for the month of November.
Their purpose is to engage the total educator, not just the classroom person, but the day-to-day thoughts and actions of who we are. They are often general to allow for your interpretation. So perhaps a new tag is in order: National Blog Post Month Educator #nablopomoed
Here are suggested prompts — just post 3o times/ comment 15 times:
1: Why I accepted the challenge
2: Write a response to a blog you read today
3: Write a few suggestions for prompts for educators (link to your post as a comment below for others)
4: I look forward to Monday because…
5: Election Day reflection or If Tuesdays were sweet, they'd be…
6: On the way to school today I noticed…
7: It's the end of the quarter. Consider grading practices…
8: Fridays always…
9: On Saturdays…
10: Over the past week I considered…
11: Veterans Day reflection (Note: Remembrance Day in Canada; Armistice Day)
12: On "off" days, I usually…
13: Weather description, a sample of setting…
14: The best think about my PLN is …
15: I'd like to thank…
16: Chores and other matters
17: Sunday morning,
18: The best part of teaching is…
19: My family knows that…
20: What I like to learn about…
21: A great strategy to encourage learning is…
22: A celebration for today…
23: Time for…
24: If only…
25: Connections
26: Creating
27: Singing
28: Thankfulness
29: Favorite recipe (of food or learning …)
30: Reflection Theme: What six words describe your November?
Thanks for joining with me for A Post A Day, short and sweet for #nablopomo and #nablopomoed
---
MICRO-BLOGGING UPDATE
My PLN friend @tracywatanabee asks:
"Any ideas of how to modify for me? I can't do a post a day."
Two suggestions:
1: "Modify: Count the posts you write! You don't have to do the prompts 🙂 Do you post something each day? Use that!"
2: Be a micro-blogger on Twitter .  Just write 30 original tweets (use the prompts or your own ideas) and reply in a conversation 15 times.  30 + 15 = 45
 Here's the badge:
 Join the November Blogging team — try one or both: Blog / Comment or Tweet / Reply
---
Calendars
What an honor! Liebster (sweetheart / beloved — we love blogging) Blog Award! Thank you Laura Coughlin at Love::Teaching for sharing this fun award. I see this as an award that recognizes the uniqueness of "smaller" bloggers — those with less than 200 followers; it asks us to find these bloggers and reach out to them. Thank you, Laura! It's an honor and a pleasure to join the quest.
Liebster Nomination Rules
1. Link back to the blog that nominated you.
2. Nominate 5-11 blogs with less than 200 followers.
3. Answer the questions posted for you by the nominator.
4. Share 11 random facts about you.
5. Create 11 questions for your nominees.
6. Contact your nominees to inform them of their nomination.
My Nominees
1. Tracy at wwwantanabe
2. Lorraine at Making Shift Happen
3. Laura at Shiny Happy Teachers
4. Susan at BloggerClass
5. Karen at karenatsharon
6. Jas at Learning, Teaching and my Technology Journey
7. Jenny at Thinking Outside the Blog
My Answers to Questions from Laura, my nominator:

1. Why do you blog?
I blog as a reflection on what I do in my classroom. I blog to share ideas with others, to ask others for input, and to thank those who have helped me.  I blog to be present in today, which can be referred to tomorrow. I blog to show my growth as a learner. And I blog as model for my students. It's not easy to put oneself out into the world, but it is certainly enlightening to connect and learn with others; it broadens my perspective and guides me to be better each day.
2. What's the most important thing a teacher can do for his or her students?
The most important thing I can do as a teacher is to model learning through curiosity and wonder. It is that spark of curiosity that leads us to ask, "I wonder…" or "What else?" As I "reflect curiosity and wonder," I model how to find answers, get stuck, find a way through, and celebrate a discovery, an idea, a skill. I show how I can change my thinking, and not be set with one right answer. I show my struggle with accepting that things could be different than I thought, and the struggle with finding the way through all the information and all the ways of knowing, and the struggle with all the practice to become good at something. And I celebrate the learning. We do these every day. Learning is living.  Without these, there is no learning.
3. What's the most important thing a teacher can do for his or her colleagues?
The most important thing a teacher can do for colleagues is to listen. Listen to the ideas. Listen to the struggle. Listen to the celebration. By being there, listening, I acknowledge they matter, and that is the most important thing in today's anti-education world. And by listening, I learn from them. I learn an idea, a struggle, an issue, a joy. If asked, I can offer another idea, view, strategy. But the most important thing is to be there, listening.
4. If you could change one physical thing about your classroom, what would it be?
If I could change one physical thing about my classroom, I'd add friendly light — get rid of the institutional lighting, and fill the room with natural light and lamps. I've got cushy chairs for reading and small groups, and books everywhere. I've got one lamp; I'll add a few more.  Yard sales, here I come.
5. Describe one of your most memorable classroom experiences.
A most memorable classroom experience is that of committee work. Now I don't remember the topic, but as a very shy person and child, I was terrified at being assigned committee leader. I was to organize and lead the work on our topic, gathering members together somewhere after school. I lived in a small, old farmhouse in the city at the edge of wealth; a somewhat troubling and intimidating feeling for a fifth grade kid. Fortunately, one member offered her home as meeting place, and off we went. I learned that one person could sense hesitation or issues in another. But to be the leader and organizer, worried about my "place," was something I would remember. And I learned the courage to do what needed to be done so we would finish our task. I learned courage, acceptance, and to sense a possible fear or hesitation in others. No facts; just relationships and courage.
6. Does your classroom have a "color scheme"? If yes, what is it?
My color scheme is lemon sage. We were able to change colors during a painting year, and that color is so soft and friendly, matching the pages of old, familiar books bound in leather.
7. How many students/teachers do you have at your school?
Our small school is home to ten teachers and one hundred fifty plus students.
8. What is your favorite classroom use of technology?
My favorite classroom use of technology is Google Apps for Education. To be able to share, collaborate, provide feedback, create presentations and videos, to share with others around the world — that is powerful!
9. Who/what is your teaching inspiration?
John Dewey is my inspiration from the past, along with William Glasser,  Haim Ginott, Jeanette Veatch, James Moffett, Donald Graves, Donald Murray (Writing is hard fun), Lucy Caulkins, Peter Elbow, Richard Allington, Ralph Fletcher, Judith Langer, and Nancie Atwell.
Daily, my teaching inspiration is my Personal Learning Neighborhood (PLN), especially the #openspokes fellowship, #geniushour crew (Denise, Hugh, Joy, and Gallit), Scott Boylen, Tracy Watanabe, Theresa Allen, and Paula Naugle.
This summer I am delightfully inspired by the entire membership of the #clmooc and, again, #openspokes (please join this community of reflective vloggers started by the awesome reflective learner, Ben Wilkoff)!
I am always inspired by Alec and George Couros, Will Chamberlain, John Spencer, Scott McCloud, Paul Allison, and Will Richardson. And I must thank Steve Hargadon's Classroom 2.0 and 20 Live and crew, Jim Burke's English Companion Ning, Edutopia,  NaNoWriMo, and TeachersFirst.
And technologically, I am inspired by Apple (Technology should never get in the way of humanity), Google ( Focus on the use and all else will follow; Democracy on the web works.), and Mozilla (The Internet is a global public resource that must remain open and accessible).
But, mostly, I'm inspired by my husband, Scott, who is constantly reading and learning, and my family, who reflect back to me the wonder of the world.
All that I know comes from so many with me and before me! I think these and more!
10. What is 1 teaching goal you have for this school year?
One teaching goal I have for this school year is to survey my students frequently for feedback to know that I am providing them an engaging experience.
11. What is the biggest teaching mistake you ever made?
When I read this question, I immediately thought of an incident. It was my fourth year of teaching, the first time in middle school after three years of teaching first grade. Something happened. I heard the noise. I don't remember what the noise or issue was, but I do remember this: I walked right over to a student and assumed he was the cause. He looked me right in the eye and took a step forward. This student had never "looked me in the eye" (it was not a cultural norm) before. I knew I was wrong. I stepped back, and so did he. I learned to take my time when something happens, and to trust that the students will do what is right. I remember we talked a bit and I apologized. Patience. Trust. Key elements, especially with adolescents.
 Random Facts About Me
Our family includes 10 curious, intelligent, kind grandchildren.

I joined Twitter in 2007 to monitor my granddaughter (age 12) who had joined Twitter.
We have family stories about fairies, dragons, and bat caves.
Spring is my favorite season, with its budding hope of renewal.
I take photos of everything. iPhone's let us "stop and smell the roses."
I would rather dance than walk.
I've written two novels for NaNoWriMo 🙂
My meditation is watching the sunlight dance upon the water.
A Christmas tree with small colored lights is our calming evening light year 'round.
I'm an Apple Mac geek who loves Google Apps.
I have been honored to teach in the same marvelous school and community for twenty-seven years.
(extra, because I asked my nominees to do it: Six Word Teaching Philosophy: Connect kindly and learn life together. Of course, I always say, "Go boldly; Scatter Seeds of Kindness."
Questions for the bloggers I nominated:
1. Why do you blog?
2. What's the most important thing a teacher can do for his or her students?
3. What's the most important thing a teacher can do for his or her colleagues?
4. If you could change one physical thing about your classroom, what would it be?
5. Describe one of your most memorable classroom experiences.
6. What memorable experience do you hope your students have?
7. How many students/teachers do you have at your school?
8. What is your favorite classroom use of technology?
9. Who/what is your teaching inspiration?
10. What is 1 teaching goal you have for this school year?
11. In six words, what is your teaching philosophy?